Airports have 32 percent survival rate of Cardiac arrest : Study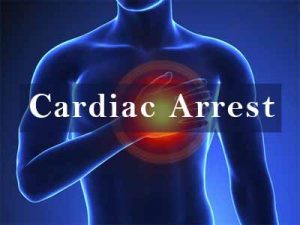 The highest achievable survival rate following out-of-hospital cardiac arrest is unknown. Data from airports serving international destinations (international airports) provide the real life data of pre-hospital resuscitation. Dr Siobhán Masterson at National University of Ireland Galway and colleagues conducted a Study to evaluate the success of pre-hospital resuscitation in a relatively controlled but real-life environment. The researchers found that Airports have 32%, highest survival rate of Cardiac arrest. The study has been published in Journal Resuscitation.
Airports were the original environment for public access defibrillation because they have a high density of potential cardiac arrest patients and responders. These authors measured 30-day survival after cardiac arrest among cases at 70 international airports in nine countries from 2013 through 2015. During this period, 3.3 billion persons passed through these airports.
The researchers in this retrospective cohort study included all cases of out-of-hospital cardiac arrest at international airports with resuscitation attempted between January 1st, 2013 and December 31st, 2015. Crude incidence, patient, event characteristics and survival to hospital discharge/survival to 30 days (survival) were calculated. Mixed effect logistic regression analyses were performed to identify predictors of survival. Variability in survival between airports/countries was quantified using the median odds ratio.
Among 800 cases, 74% were witnessed, 42% had an initial shockable rhythm, median emergency medical services (EMS) response time was 8 minutes, and 32% survived. The number of cases per airport over 3 years ranged from 1 to 72 (average, 41), with about 1 arrest for every 4 million passengers. People with an initial shockable rhythm had the best chances of survival (58%), although survival was remarkably high in others as well (27%).
The authors concluded that in international airports, 32% of patients survived an out-of-hospital cardiac arrest, substantially more than in the general population. Our analysis suggested similarity between airports within countries, but differences between countries.
For further reference log on to :
Masterson S et al. Out-of-hospital cardiac arrest survival in international airports. Resuscitation 2018 Mar 14; [e-pub]. (
https://doi.org/10.1016/j.resuscitation.2018.03.024
)