Air Pollution responsible for 1 in 8 deaths in India : ICMR-Ministry of Health Collaborated study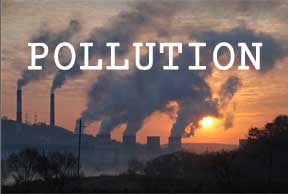 According to Lancet, Air Pollution responsible for 1 in 8 deaths in India and it contributes to more disease burden in India than tobacco use.
The findings are as per the India State-Level Disease Burden Initiative, a joint initiative of the Indian Council of Medical Research (ICMR), Public Health Foundation of India (PHFI), and Institute for Health Metrics and Evaluation (IHME) in collaboration with the Ministry of Health and Family Welfare, Government of India.
Air pollution is a major planetary health risk, with India estimated to have some of the worst levels globally. It has one of the highest exposure levels to air pollution globally.
It is a known fact that Air pollution contributes substantially to premature mortality and disease burden globally, with a greater impact on low-income and middle-income countries like India than in high-income countries. India has a disproportionately high 26% of the global premature deaths and disease burden due to air pollution. The first comprehensive estimates of deaths, disease burden, and life expectancy reduction associated with air pollution in each state of India was published in The Lancet Planetary Health.
Releasing the findings, Prof. Balram Bhargava, Secretary, Department of Health Research said "It is important to have robust estimates of the health impact of air pollution in every state of India in order to have a reference for improving the situation. Household air pollution is reducing in India, facilitated by the Pradhan Mantri Ujjawla Yojana. There is increasing political momentum in India to address air pollution. The findings reported today systematically document the variations among states, which would serve as a useful guide for making further progress in reducing the adverse impact of air pollution in the country."
The key findings of the report are:


One out of every eight deaths in India is attributable to air pollution; over half of the 12.4 lakh deaths in India attributable to air pollution in 2017 were in persons younger than 70 years.


The average life expectancy in India would have been 1.7 years higher if the air pollution level were less than the minimal level causing health loss.


Air pollution now contributes to more disease burden in India than tobacco use, primarily through causing lower respiratory infections, chronic obstructive lung disease, heart attacks, stroke, diabetes, and lung cancer.


77% of India's population is exposed to outdoor air pollution levels above the National Ambient Air Quality Standards safe limit, with the northern states having particularly high levels.


Exposure to household air pollution due to solid fuel use for cooking is decreasing in India with the increasing provision of clean cooking fuel; this effort needs to be sustained to address the still high levels of this exposure in several less developed states.


Systematic efforts are necessary to address the multiple sources of air pollution in India: transport vehicles, construction activity, industry and thermal power emissions, residential and commercial solid fuel use, waste and agriculture burning, diesel generators, and manual road dust sweeping.


India has disproportionately high mortality and disease burden due to air pollution which is highest in the low SDI states of north India. n order to reduce morbidity and mortality due to Air Pollution rapid deployment of effective multisectoral policies throughout India have to be evolved at the earliest that is commensurate with the magnitude of air pollution in each state.
For Further reference log on to :
https://www.thelancet.com/journals/lanplh/article/PIIS2542-5196(18)30261-4/fulltext
Source : With inputs from The Lancet