................................ Advertisement ................................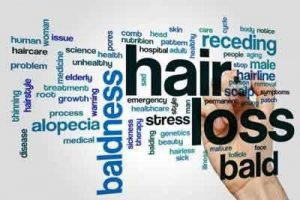 Air pollution may lead to hair loss, finds a new study. The study tested the effect of dust and fuel particles on human scalp cells and found that exposure to common pollutants reduced the levels of four proteins responsible for hair growth and hair retention.  This is the latest in the list of the disturbing impact of air pollution on our bodies and health. Research presented at the 28th European Academy of Dermatology and Venereology Congress in Madrid for the first time has revealed  that exposure to common air pollutants known as particulate matter (PM) is linked to hair loss in humans.
According to WHO Ambient air pollution accounts for an estimated 4.2 million deaths per year due to stroke, heart disease, lung cancer and chronic respiratory diseases. Around 91% of the world's population lives in places where air quality levels exceed WHO limits. Outdoor air pollution is a major cause of death and disease globally. The health effects range from increased hospital admissions and emergency room visits to increased risk of premature death.
Please also read-In female pattern hair loss low-dose oral minoxidil as effective as topical minoxidil: JAAD
................................ Advertisement ................................
The research was conducted by exposing cells from the human scalp at the base of hair follicles, known as human follicle dermal papilla cells (HFDPCs), to various concentrations of PM10-like dust and diesel particulate. After 24 hours the researchers performed a scientific process, known as western blotting, to detect the levels of specific proteins in the cells. The results showed that the presence of PM10 and diesel particulate decreased levels of β-catenin, the protein responsible for hair growth and morphogenesis.
................................ Advertisement ................................
Please also read-Air pollution can accelerate Emphysema onset as much as a pack a day of cigarettes: JAMA
The study also revealed that the levels of three other proteins (cyclin D1, cyclin E and CDK2), which are responsible for hair growth and hair retention, were decreased by PM10-like dust and diesel particulate in a dose dependent manner, meaning that the greater the level of pollutant, the greater the decrease in proteins was found.
Particulate matter (PM) is the term used to describe a mixture of solid particles and droplets found in the air. PM is divided into two categories; PM10 which are particles with a diameter of 10 micrometres or smaller and PM2.5 which have a diameter of 2.5 micrometres or smaller. Both PM10 and PM2.5 are considered to be major pollutants and are linked to various serious health conditions, such as heart and lung disease, cancer and respiratory problems. In total, ambient air pollution is estimated to kill 4.2 million people every year3 but the effects on the skin and hair are not well known.
................................ Advertisement ................................
Sources of PM include the burning of fossil fuels, including petrol, diesel and other solid-fuels such as coal, oil and biomass as well as other industrial activities such as building, mining and the manufacturing of building materials like cement, ceramics and bricks.
Lead researcher, Hyuk Chul Kwon from the Future Science Research Centre in the Republic of Korea, comments; "While the link between air pollution and serious diseases such as cancer, COPD and CVD are well established there is little to no research on the effect of particular matter exposure on the human skin and hair in particular. Our research explains the mode of action of air pollutants on human follicle dermal papilla cells, showing how the most common air pollutants lead to hair loss".
Author Details
Dr Kamal Kant Kohli-MBBS, DTCD- a chest specialist with more than 30 years of practice and a flair for writing clinical articles, Dr Kamal Kant Kohli joined Medical Dialogues as an Editor-in-Chief for the Speciality Medical Dialogues section. Besides writing articles, as an editor, he proofreads and verifies all the medical content published on Medical Dialogues including those coming from journals, studies,medical conferences,guidelines etc.
Before Joining Medical Dialogues, he has served at important positions in the medical industry in India including as the Hony. Secretary of the Delhi Medical Association as well as the chairman of Anti-Quackery Committee in Delhi and worked with other Medical Councils in India. Email: editorial@medicaldialogues.in. Contact no. 011-43720751
To know about our editorial team click here
................................ Advertisement ................................