AIIMS: Robotic arm for conducting neurosurgeries introduced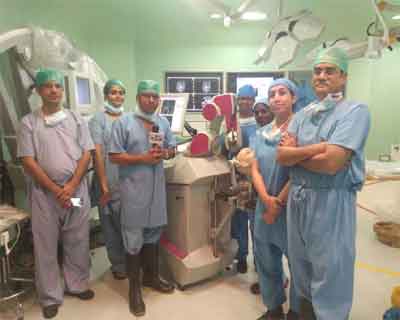 New Delhi: The All India Institute of Medical Sciences (AIIMS) has introduced a robotic arm that helps in conducting complicated neurosurgeries by enabling doctors analyse brain dysfunctions accurately and identifying the part to be treated.
According to doctors, to use this robotic arm, neurosurgeons make a small hole inside the patient's brain. Once inside the brain, the robot identifies the spot which requires treatment.
"Earlier experts at AIIMS performed surgeries manually using stereotactic frame. But the robotic arm, an European technology originally, has helped identify exact spot of bother for providing better treatment. The surgeries are being conducted free of cost," a doctor attached to neurosurgery division at AIIMS said.
Around 60 robotics neurosurgeries have been conducted at the hospital over the past few months, the doctor informed.