AIIMS releases guidance on Antibiotics in Osteomyelitis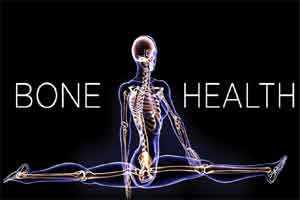 All India Institute of Medical Sciences, Delhi has released AIIMS Antibiotics Policy which has been prepared by the Department of Medicine with Multidisciplinary collaboration. The guidance for antibiotics in orthopaedics Infections includes Osteomyelitis the salient features of which are hereunder.
Acute Osteomyelitis (<6 weeks)
When to suspect





Pain, swelling, redness of the involved site


Tenderness, painful movement of joints


Young children may present with fever, irritability and lethargy along with local symptoms





How to confirm


Complete blood count (CBC) with differential count, Erythrocyte sedimentation rate (ESR), C-reactive protein (CRP)


Blood culture


Pus culture - Aspirate pus from deep tissues. Swab is not representative specimens. Send for gram stain, KOH mount, Ziehl Neelsen (ZN) staining and geneXpert. Send cultures for bacterial/fungal/tubercular (MGIT) (as deemed necessary)


Plain radiograph


Investigation of choice is Magnetic resonance imaging (MRI). If MRI cannot be done- Positron emission tomography (PET) /Bone scintigraphy


Chronic osteomyelitis (>6 weeks)
When to suspect


Chronic pain, erythema and swelling


Presence of sinus tract with pus discharge


How to confirm


Investigation of choice- Plain radiograph/ MRI (if MRI cannot be done- Bone scintigraphy)


CBC with differential count, ESR, CRP


Pus culture (Caution should be exercised while interpreting Pus culture reports from the sinus of chronic osteomyelitis due to high probability of contamination from skin flora). Send for gram stain, KOH mount, ZN and geneXpert. Send cultures for bacterial/fungal/tubercular.


Bone biopsy culture- at least three bony samples (stop antibiotics two weeks before)


Surgical treatment of Osteomyelitis:
Acute: Surgical debridement –in acute osteomyelitis is preferred if there is definitive evidence of pus collection in sub-periosteal/ intramuscular plane (demonstrated by either USG or MRI)
Chronic: Surgical debridement with sequestrectomy is the treatment of choice- Antibiotic loaded cement spacers may be added during surgery
Medical treatment of Osteomyelitis:
a) Empiric- No risk factors for multi-drug resistance (MDR)- MSSA, Group A Streptococcus
Preferred: IV- Cefazolin 2g TDS (2) or Ceftriaxone 2g IV OD
Oral- Linezolid 600 mg BD plus/minus Rifampicin (600 mg OD)
Alternative: IV- Cefuroxime 1.5 g TDS can be used instead of Cefazolin /Ceftriaxone
Special remarks:
Oral therapy recommended only after initial stabilization with IV therapy in bacterial osteomyelitis
Fluoroquinolones and linezolid achieve bone concentrations at ∼50% of serum
Oral beta-lactams not recommended for the treatment of osteomyelitis. Rifampicin has to be always used in combination
The minimum duration of treatment is 6 weeks for bacterial osteomyelitis
Vancomycin not recommended for MSSA- high rate of recurrence
b) Empiric - Risk factors for MDR- MRSA, GNB
Preferred: IV- Vancomycin 1-2g IV BD or Teicoplanin 400 mg IV OD Plus Piperacillin-tazobactam 4.5 g QID or Cefoperazone sulbactam 2-3 g IV BD
Oral- Linezolid plus/minus Rifampicin Plus Ciprofloxacin 750 mg BD
Alternative: Daptomycin 6mg/kg OD can be used instead of vancomycin/ teicoplanin.
Imipenem 500 mg QID Or Meropenem 1g TDS can be used instead of Piperacillin tazobactam/ Cefoperazone sulbactam
Special remarks:
-Risk factors for MDR- recent hospitalization, recent surgery/ trauma, HIV, prior antibiotic use, IDU and diabetic
-Monitor CPK levels in a patient receiving daptomycin
c) Tuberculosis:
According to RNTCP/INDEX-TB guidelines (9)- 2 months of intensive phase with HRZE followed by 10-16 months continuation phase of HRE
d) Non-tubercular mycobacteria (Rapid growers):
Combination chemotherapy with an oral agent (choose from Cotrimoxazole, ciprofloxacin and doxycycline) and two intravenous agents (amikacin, imipenem) for 4-6 weeks – followed by three oral agents (choose from clarithromycin, Cotrimoxazole, ciprofloxacin, doxycycline, linezolid, rifabutin)
e) Candida:
Preferred:


Anidulafungin 200 mg loading followed by 100 mg IV OD for 2 weeks at-least.


Micafungin (100 mg OD) or Caspofungin (70 mg followed by 50 mg OD) can also be used.


Maybe de-escalated to Fluconazole therapy (400 mg daily) based on sensitivity for another 4-6 weeks


Alternative:
Liposomal Amphotericin (3-5mg/kg) OD for 2 weeks followed by oral Fluconazole therapy
f) Aspergillus:


Preferred: Voriconazole 6mg/kg two doses 12hrs apart (loading) followed by 4mg/kg BD (iv or oral) for a minimum of 8 weeks


Alternative: Amphotericin (3-5mg/kg/day) OD for a minimum of 8 weeks


Special Remarks:Suspect in Post-trauma/ surgical intervention or co-existing pulmonary disease.Therapeutic drug monitoring with voriconazole should be done (Normal range 1-5µg/ml).


g) Mucormycosis:


Injection liposomal Amphotericin B (at least 5 mg/kg/day)


After initial stabilization with IV therapy for at least 8 weeks- can be shifted to oral suspension Posaconazole (200mg QID)


Special Remarks:
- When shifting from amphotericin B to posaconazole, one week of overlap may be beneficial.
- Posaconazole should be administered with fatty food and cola beverages.
-TDM for Posaconazole should be done if available.
Chronic osteomyelitis:
Choice of empirical antibiotics is similar to acute osteomyelitis. Definitive antibiotics to be guided by culture results- Total antibiotic duration- a minimum of 6 weeks.
Source : All India Institute of Medical Sciences