................................ Advertisement ................................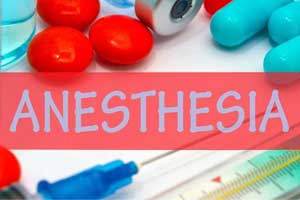 One of the main modalities considered for the treatment of breast cancer is surgical resection of a primary tumour with axillary dissection. With the discovery of ultrasound, techniques such as fascial plane blocks have been utilized for perioperative analgesia in breast surgeries. The modality considered for effective perioperative pain control is regional blocks.
Dr. Rakesh Garg and colleagues from Department of Onco-Anaesthesiology and Palliative Medicine, Dr BRAIRCH, All India Institute of Medical Sciences conducted a review about the fascial plane blocks for analgesia in breast surgeries. The said review has been published in the recent issue of the Indian Journal of Anaesthesia
The review article attempts to analyze the reported newer regional anaesthesia techniques (fascial plane blocks) and their analgesic techniques, for the female patients undergoing breast surgery. For this purpose, the factors such as intervention, participants, comparisons, study designs, and outcomes were followed.
................................ Advertisement ................................
Options such as systematic review, pooled analysis/meta-analysis, and assessment of bias were not feasible for this research due to lack of heterogeneity and similar studies. Of the total 989 manuscripts available, the present review included 28 manuscripts that were inclusive of all the published manuscripts.15 manuscripts relating to the same research were reviewed for finding out the use of fascial plane blocks in breast surgeries.
The authors found that Interfascial blocks proved more beneficial as compared to regional anesthetic techniques such as the paravertebral block. This, they attributed to the fact that interfascial blocks have no risk of sympathetic blockade, epidural or intrathecal spread that could lead to hemodynamic instability and prolonged stay in the hospital.
................................ Advertisement ................................
The authors with the study concluded that a combination of blocks should be used depending on the extent of surgical resection and on the site of excision, as no block is proved to be effective for covering the whole of axilla and breast.
The study has been published in the  April 2018 Issue of the Indian Journal of Anaesthesia
To read the full study, follow the link mentioned below :
Garg R, Bhan S, Vig S. Newer regional analgesia interventions (fascial plane blocks) for breast surgeries: Review of literature. Indian J Anaesth [serial online] 2018 [cited 2018 Apr 17];62:254-62. Available from: http://www.ijaweb.org/text.asp?2018/62/4/254/229801 DOI: 10.4103/ija.IJA_46_18
Medical Dialogues Bureau consists of a team of passionate medical/scientific writers, led by doctors and healthcare researchers.  Our team efforts to bring you updated and timely news about the important happenings of the medical and healthcare sector. Our editorial team can be reached at editorial@medicaldialogues.in. Check out more about our bureau/team here
................................ Advertisement ................................