AI better than humans for breast cancer detection, find researchers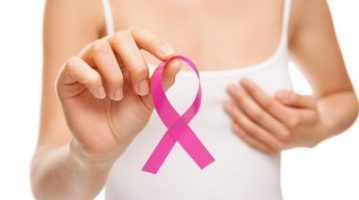 USA: Artificial intelligence (AI) can spot breast cancer better than mammograms, a recent study in the journal Nature has suggested.
Screening mammography helps in the identification of breast cancer at earlier stages of the disease, increasing chances of survival. Despite the widespread existence of screening programs, the use of mammograms is limited by high rates of false positives and false negatives during the interpretation.
Breast cancer remains the second leading cause of cancer death in women in the U.S., with nearly 40,000 women dying each year, according to the CDC. About 1 in 8 women in the U.S. will develop breast cancer in their lifetime.
In the present study, the researchers presented an AI system that is capable of surpassing human experts in the prediction of breast cancer. To assess its performance in the clinical setting, Scott Mayer McKinney, Google Health, Palo Alto, CA, USA and colleagues curated a large representative dataset from the UK and a large enriched dataset from the USA.
Read Also: AI distinguishes false positive from false negative mammograms
Key findings of the study included:


There was an absolute reduction of 5.7% and 1.2% (USA and UK) in false positives and 9.4% and 2.7% in false negatives.


The researchers provide evidence of the ability of the system to generalize from the UK to the USA. In an independent study of six radiologists, the AI system outperformed all of the human readers: the area under the receiver operating characteristic curve (AUC-ROC) for the AI system was greater than the AUC-ROC for the average radiologist by an absolute margin of 11.5%.


In a simulation in which the AI system participated in the double-reading process that is used in the UK, AI system maintained non-inferior performance and reduced the workload of the second reader by 88%.


Read Also: Mammograms in dense Breasts— Separating myth from fact
"This robust assessment of the AI system paves the way for clinical trials to improve the accuracy and efficiency of breast cancer screening," the authors concluded.
The study, "International evaluation of an AI system for breast cancer screening," is published in the journal Nature.
Source : With inputs from Nature