Aflibercept- future drug for Non-Proliferative Diabetic Retinopathy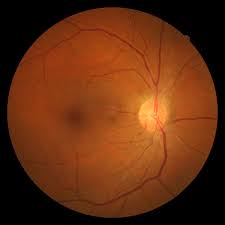 Aflibercept may be a future drug for Non-Proliferative Diabetic Retinopathy as the Food and Drug Administration (FDA) has accepted the supplemental Biologics License Application (sBLA) of aflibercept for the treatment for patients with moderately severe to severe non-proliferative diabetic retinopathy (NPDR) without diabetic macular oedema (DME).
Aflibercept is a vascular endothelial growth factor (VEGF) inhibitor administered as an intravitreal injection. It is indicated for the treatment of patients with Neovascular (Wet) Age-related Macular Degeneration (AMD), Macular Edema following Retinal Vein Occlusion (RVO), Diabetic Macular Edema (DME), and Diabetic Retinopathy (DR) in patients with DME.
The sBLA includes results from the Phase 3 PANORAMA trial, which enrolled 402 patients with NPDR. Results at week 24 showed more than half of patients who received Eylea experienced a 2-step or greater improvement from baseline on the Diabetic Retinopathy Severity Scale vs patients who received a sham injection (58% vs 6%; P<.0001). No new safety signals were observed in the trial. One- year results from the trial are expected later this year.
The recommended dose for EYLEA is 2 mg (0.05 mL) administered by intravitreal injection every 4 weeks (approximately every 28 days, monthly) for the first 3 months, followed by 2 mg (0.05 mL) via intravitreal injection once every 8 weeks (2 months).
• Although EYLEA may be dosed as frequently as 2 mg every 4 weeks (approximately every 25 days, monthly), additional efficacy was not demonstrated in most patients when EYLEA was dosed every 4 weeks compared to every 8 weeks. Some patients may need every 4 weeks (monthly) dosing after the first 12 weeks (3 months). (2.2) Although not as effective as the recommended every 8-week dosing regimen, patients may also be treated with one dose every 12 weeks after one year of effective therapy. Patients should be assessed regularly.
• Macular Edema Following Retinal Vein Occlusion (RVO)
• The recommended dose for EYLEA is 2 mg (0.05 mL) administered by intravitreal injection once every 4 weeks (approximately every 25 days, monthly). (2.3)
CONTRAINDICATIONS
• Ocular or periocular infection
• Active intraocular inflammation
• Hypersensitivity