Aerobic exercise reduces risk of kidney disease in diabetes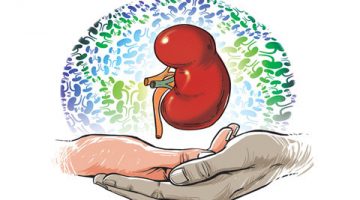 A new study published in the American Journal of Renal Physiology has reported that aerobic exercise may reduce the risk of diabetes-related kidney disease especially in obese and those who do not exercise regularly.
Kidney disease is a common complication associated with type 2 diabetes.. Early markers of diabetes-related kidney disease include high levels of protein in the urine and a reduced ability of the kidneys to filter out waste from the bloodstream. Chronic kidney disease can also lead to an imbalance of minerals in the body, particularly in the bones. Altered bone mineral content may contribute to disorders, such as the bone-weakening disease osteoporosis.
Read Also: lixisenatide prevents kidney damage in diabetes with CVD
Lifestyle interventions such as physical activity are good strategies to manage these pathologies and, therefore, prevent the loss of kidney functionality and related complications in mineral metabolism.
Rosario Martinez and associates conducted a study which included forty male Zucker rats that were randomly allocated into four different experimental groups, two of them (an obese and a lean one) performed anaerobic interval training protocol, and the other two groups were sedentary. At the end of the experimental period (8 weeks), urine, plasma, and femur were collected for biochemical and mineral composition analysis, whereas the kidney was processed for histological studies.
The investigators found that there was an improvement in blood vessel health and overall kidney function. All of the obese rats, regardless of group, had hardening or scarring of the renal arteries, increased protein in the urine, and fat deposits within the filtering structures of the kidneys.
Read Also: Vitamin B supplements prevent kidney damage in children with diabetes
However, the obese rats in the exercise group showed a reduction in these factors when compared to the sedentary obese rats. The exercised obese rats also had changes in bone composition in terms of higher levels of calcium and copper, but lower concentrations of iron when compared to the lean rats. These changes were not enough, however, to affect the risk of developing osteoporosis.
The study concluded that the specific training protocol used in this study was able to prevent the development of diabetic nephropathy, and affected the metabolism of certain minerals.
For full information log on to https://doi.org/10.1152/ajprenal.00356.2018
Source : With inputs from American Journal of Physiology-Renal Physiology