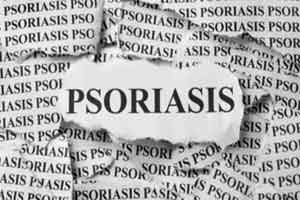 Patients with severe psoriasis displayed low levels of adherence to the Mediterranean diet, according to a study published in the journal JAMA Dermatology.
Mediterranean diet is a type of traditional diet in Mediterranean countries, characterized especially by a high consumption of vegetables and olive oil and moderate consumption of protein.
Previous studies have suggested that sticking to a healthy diet, such as the Mediterranean diet(MD), may reduce the risk of long-term systemic inflammation.
Celine Phan and his associates conducted a study to assess the association between a score that reflects the adhesion to a Mediterranean diet (MEDI-LITE) and the onset and/or severity of psoriasis.
The cross-sectional observational study by investigators included the patients with psoriasis who were identified via a validated online self-completed questionnaire and then categorized by disease severity: severe psoriasis, nonsevere psoriasis, and psoriasis-free. Data on dietary intake (including alcohol) were gathered during the first 2 years of participation in the cohort to calculate a score reflecting adherence to MD from 0 (zero) for no adherence to 18 for maximum adherence.
Confounding factors such as age, sex, physical activity, body mass index, tobacco use, and a history of cardiovascular disease were also recorded.
Read Also: How a Mediterranean diet could reduce osteoporosis
The study found that there was an "inverse" association between adherence to a MD and the severity of psoriasis, which suggests patients with severe psoriasis adhered less strongly to the MD.

The authors suggest that provided the findings are confirmed, adherence to a Mediterranean diet should be integrated into the routine management of moderate to severe psoriasis.
Psoriasis is a common chronic inflammatory disease that affects 1% to 2% of the general population of all ages. Patients with psoriasis show a greater prevalence of obesity and metabolic syndrome, both of which confer a higher cardiovascular risk.
For reference log on to 10.1001/jamadermatol.2018.2127