Tonsillectomy may not improve cognitive function in young kids with apnea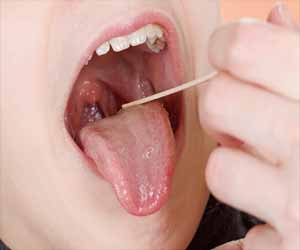 Australia: Adenotonsillectomy, although improve sleep and behavior in young children with mild apnea, but certainly doesn't improve cognitive function, finds a recent study published in the AAP journal Pediatrics.
Tonsillectomy is defined as a surgical procedure performed with or without adenoidectomy that completely removes the tonsil, including its capsule (adenoids), by dissecting the peritonsillar space between the tonsil capsule and the muscular wall. The procedure is commonly performed for recurrent throat infections and obstructive sleep apnea.
Previous studies have suggested that apnea may lead to deficits in attention, language skills, reasoning and executive function in school-aged children. Tonsillectomy is known to counter these deficits, but the results have been conflicting about its impact on younger pre-school children.
In The Preschool Obstructive Sleep Apnea Tonsillectomy and Adenoidectomy study -- a prospective randomized controlled study -- Karen A. Waters, Faculty of Medicine, The University of Sydney, Sydney, Australia, and colleagues evaluated outcomes 12 months after adenotonsillectomy compared with no surgery in preschool children symptomatic for obstructive sleep apnea.
For the purpose, the researchers randomly assigned 190 children (age 3–5 years) with mild apnea to either undergo adenotonsillectomy (within 2 months) or to routine waitlists (12-month wait, no adenotonsillectomy [NoAT]).
The primary outcome was global IQ at 12-month follow-up, measured by the Woodcock-Johnson III Brief Intellectual Ability (BIA). Questionnaires included the Pediatric Sleep Questionnaire, Parent Rating Scale of the Behavioral Assessment System for Children–II, and Behavior Rating Inventory of Executive Function, Preschool Version.
Read Also: Single use laryngeal mask safe alternative for children undergoing adenotonsillectomy
Key findings of the study include:
A total of 141 children (75.8%) attended baseline and 12-month assessments, and BIA was obtained at baseline and 12-month follow-up for 61 and 60 participants in the adenotonsillectomy versus NoAT groups, respectively.
No cognitive gain was found after adenotonsillectomy compared with NoAT, adjusted for baseline; BIA scores at 12-month follow-up were as follows: adenotonsillectomy, 465.46 versus NoAT, 463.12.
Improvements were seen for polysomnogram arousals and apnea indices and for parent reports of symptoms (Pediatric Sleep Questionnaire), behavior (Behavior Assessment System for Children behavioral symptoms), overall health, and daytime napping.
Read Also: Tonsillectomy in children: Updated AAO-HNSF Guideline
"No treatment-attributable improvement was seen in the cognitive functioning of preschool children 12 months after adenotonsillectomy compared with NoAT. However, improvements were seen after adenotonsillectomy in sleep and behavior by using polysomnogram monitoring and parental questionnaires," concluded the authors.
The study, "Cognition After Early Tonsillectomy for Mild OSA," is published in the AAP journal Pediatrics.
Source : With inputs from Pediatrics