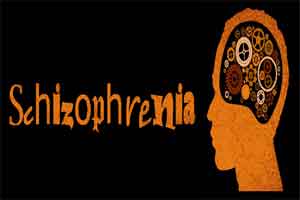 According to a report presented at the Annual Congress of the European College of Neuropsychopharmacology adjunctive minocycline has been found safe and effective for treatment of schizophrenia.
Schizophrenia is a severe psychiatric disorder which affects approximately 1% of the population worldwide and is associated with impaired social and cognitive functions and lowered quality of life.Although the etiology of schizophrenia is still unclear, some studies indicated that schizophrenia patients with severe negative symptom and poor cognitive function may result from neuroinflammation by activating microglia and hypofunction of glutamate and/or dysfunction of N-methyl-d-aspartate (NMDA)-type glutamate receptors.
In one of the largest meta-analysis conducted by investigators in China and Australia three of the eight randomized, placebo-controlled clinical trials that were examined. Seven of the eight randomized trials were double-blind and deemed high quality by widely used criteria, including the Jadad scale and GRADE (Grading of Recommendations Assessment, Development, and Evaluation) methodology.
In a total of 548 schizophrenia patients were subjected to a  mean trial duration of  18.5 weeks, with the longest running 48 weeks. In five trials, minocycline or placebo was added to risperidone monotherapy.The average dose of minocycline prescribed in the eight trials was 171.9 mg/day, dosing strategies varied widely from trial to trial.Minocycline brought significantly greater improvement in this domain than placebo, with a standard mean difference (SMD) of –0.69 and a P value of less than .00001.
The mechanism of action of minocycline supposed to benefit as adjunctive therapy alongside antipsychotics for schizophrenia could be to reduce neuroinflammation, dampen activated microglia, and enhance glutamate neurotransmitters as it has good anti-inflammatory effects and CNS penetration.
The investigators concluded that future studies are needed in order to pin down the optimal dosing and duration.
For more details click on the link: DOI: http://dx.doi.org/10.1016/j.euroneuro.2016.11.012