Adding Aspirin to Steroid reduces Mortality in TB Meningitis - Indian Study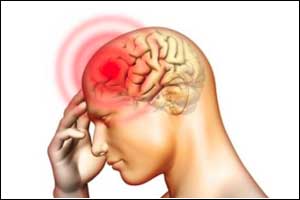 Lucknow, India: Researchers at Sanjay Gandhi Post Graduate Institute of Medical Sciences, SGPGIMS, Lucknow, India have found that Aspirin with corticosteroid adjunctive therapy seems to beneficial in tuberculous meningitis (TBM) patients, through a reduction in disability and mortality. The study has been published in Neurology India.
Stroke is prevalent in TBM patients and is associated with poor outcome. Aspirin has been known to reduce deaths in such cases. A combination of corticosteroid and aspirin may be more useful in this condition.
Jayantee Kalita, Department of Neurology, Sanjay Gandhi Post Graduate Institute of Medical Sciences, Uttar Pradesh, India, and colleagues conducted this retrospective study to evaluate whether adjunctive treatment with corticosteroid and aspirin alone or in combination, improve outcomes for TBM.
"Tuberculosis is a treatable and preventable disease. The prevalence of tuberculosis in India is 211/100,000 population which amounts to huge medical and social burden in India. About 35% of patients with tuberculosis is in India and China including the highest number of drug-resistant tuberculosis," Dr. Kalita told Medical Dialogues team.
For this study, 153 patients with TBM receiving adjunctive therapies were evaluated from a prospectively maintained registry. They were divided into three groups; aspirin alone (Group I; n=44), aspirin+prednisolone (Group II, n=50), and none of the adjunctive therapies (Group III, n=41). All patients received the standard 4-drug antituberculous (rifampicin, isoniazid, pyrazinamide, and ethambutol) treatment. The clinical outcome in terms of death or disability were noted at 3 months.
Key Findings:


Baseline characteristics were the same in all the patients, except meningitis was more severe in Group II.


After 3 months of treatment, lower death rates were noted among patients receiving adjuvant therapy compared to patients without adjuvant therapy (Group I 18.2%, Group II, 18% and Group III, 34.1%); however, the difference was not significant.


After adjusting for the Glasgow Coma Scale score and stage of TBM, survival was improved with combination treatment (aspirin+prednisolone) through the survival benefit was not significant.


Side effects were not significantly different in all the 3 groups.


"Tuberculous meningitis (TBM) is the most severe form of tuberculosis with high mortality and severe sequelae in the survivors. Upto 60% tuberculous meningitis patients have stroke either on MRI of in autopsy. Aspirin adjunctive treatment was found to reduce mortality in TBM. In a recent report, patients receiving adjunctive use of aspirin and prednisolone in addition to antitubercular treatment had lower mortality and better 3-month outcome compared to those without this adjunctive treatment," said Dr. Kalita.
Although the study found no significant effects on death or disability, a trend for better survival was seen with adjuvant therapy. "Corticosteroid and aspirin combination may have a favorable role in TBM by reducing death and disability, but the finding needs to be confirmed in a randomized controlled trial," concluded the authors.
For further reference follow the link:
10.4103/0028-3886.246278
Source : With inputs from Neurology India