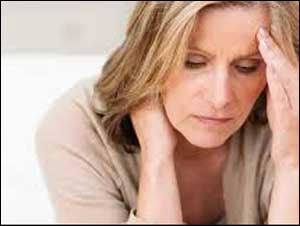 It has been constantly reported that individuals with symptoms of various depressive disorders have a high level of inflammatory biomarkers. In line to this, a systemic review and meta-analysis performed by the researchers of  Aarhus University Hospital Psychiatry, Denmark has revealed that adding anti-inflammatory agents with anti-depressants may improve its treatment effects in patients with major depressive disorders.
Read also: Inflammation links heart disease and depression
The researchers did a systemic review identifying Randomized Controlled Trials RCTs published prior to January 1, 2018, studying antidepressant treatment effects and side‐effects of pharmacological anti‐inflammatory intervention in adults with major depressive disorder (MDD) or depressive symptoms. Outcomes were depression scores after treatment, remission, response, and side‐effects. Pooled standard mean differences (SMD) and risk ratios (RR) including 95% confidence intervals (95%‐CI) were calculated.
The researchers identified 36 RCTs, whereof 13 investigated NSAIDs, 9 cytokine inhibitors, seven statins, 3 minocycline, 2 pioglitazone, and 2 glucocorticoids. Anti‐inflammatory agents improved depressive symptoms compared to placebo as an add‐on in patients with MDD and as monotherapy. Anti‐inflammatory add‐on improved response and remission. They found a trend toward an increased risk for infections, and all studies showed a high risk of bias.
Following are the key finds of the study
Among 36 RCTs including almost 10 000 patients, five out of six anti‐inflammatory drugs improved depression scores compared to placebo.
Short‐term (i.e., weeks) anti‐inflammatory add‐on to antidepressants showed improved antidepressant effects in MDD without increasing the risk for side‐effects.
The effect size for an anti‐inflammatory add‐on to antidepressants was similar to the effect size of antidepressants alone, indicating the potential clinical benefit
The teachers feel that future RCTs need to include longer follow‐up, identify optimal doses and subgroups of patients that can benefit from anti‐inflammatory intervention.
Inflammatory cytokines released peripherally by immune cells can reach the brain through humoral, nervous and chemical pathways and hence act within the CNS. In the brain, inflammatory cytokines lead to the activation of glial cells (i.e. microglia and astrocytes) and coordinate a set of behavioral changes referred to as sickness behavior in sick individuals. Cytokines are strong modulators of several biological systems involved in behavioral regulation, such as mood regulation.
To know more about the study click on the following link
https://doi.org/10.1111/acps.13016