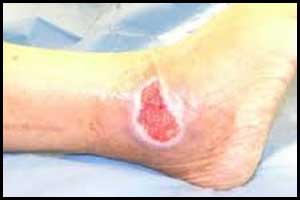 The researchers concluded that the evidence base may now be sufficiently suggestive for clinicians to consider recommending simple progressive resistance and aerobic activity to suitable patients with VLU while further research is produced.
Daily sets of heel raises plus physical activity (eg, walking at least 3 times per week) may be an effective adjuvant to compression for treating venous leg ulceration. The experts feel that they were now empowered to recommend exercise for patients with [venous leg ulcers], while we await further studies that better elucidate how to best target this intervention.
For further reference log on to : doi:10.1001/jamadermatol.2018.3281
The following two tabs change content below.
Dr. Kamal Kant Kohli
A Medical practitioner with a flair for writing medical articles, Dr Kamal Kant Kohli joined Medical Dialogues as an Editor-in-Chief for the Speciality Medical Dialogues. Before Joining Medical Dialogues, he has served as the Hony. Secretary of the Delhi Medical Association as well as the chairman of Anti-Quackery Committee in Delhi and worked with other Medical Councils of India. Email: drkohli@medicaldialogues.in. Contact no. 011-43720751
Latest posts by Dr. Kamal Kant Kohli (see all)