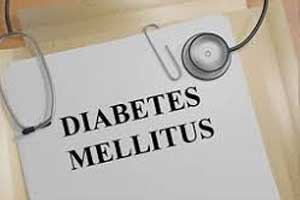 The American Diabetes Association has released its revised clinical practice recommendations 2019 Standards of Medical Care in Diabetes , which will provide a roadmap for therapeutic approaches and medication selection based on each patient's overall health status. The updated guidelines have been brought out in collaboration between the American College of Cardiology and the American Heart Association to align goals for optimal CVD management. The updated standards have been published in the journal Diabetes Care.
The American Diabetes Association has recently released new and revised clinical practice recommendations in 2019 Standards of Medical Care in Diabetes. The updated standards, published in the journal Diabetes Care, also reflect a collaboration between the American College of Cardiology and the American Heart Association to align goals for optimal CVD management. 
The document contains recommendations on the following:-
Improving Care and Promoting Health in Populations
 Classification and Diagnosis of Diabetes
Prevention or Delay of Type 2 Diabetes
Comprehensive Medical Evaluation and Assessment of Comorbidities
Lifestyle Management
Glycemic Targets
Diabetes Technology
Obesity Management for the Treatment of Type 2 Diabetes
Pharmacologic Approaches to Glycemic Treatment
Cardiovascular Disease and Risk Management
Microvascular Complications and Foot Care
Older Adult
Children and Adolescents
 Management of Diabetes in Pregnancy
Diabetes Care in the Hospital
Diabetes Advocacy
The updated ADA standards are endorsed by the ACC and highlight  include:
New text guides health care professionals' use of language to communicate about diabetes with people with diabetes and professional audiences in an informative, empowering, and educational style.
To address the unique nutritional and physical activity needs and considerations for older adults (>65 years) with diabetes, a new recommendation on lifestyle management is included.
A new treatment algorithm provides a path for simplifying insulin treatment plans, as well as a new table to help guide providers considering medication simplification and deintensification in older adults (>65 years) with diabetes.
Treatment recommendations for children and adolescents with type 2 diabetes are significantly expanded to incorporate ADA guidance on youth published in 2018, and recommendations now include screening and diagnosis, lifestyle management, pharmacologic treatment, psychosocial factors for consideration, cardiac function and more.
Telemedicine is becoming more widely available and has the potential to increase access to care for patients with diabetes. The Standards of Care addresses the remote delivery of health-related services and clinical information via telemedicine.
To ensure that insulin is delivered into the proper tissue in the right way for optimal glucose management and safety, discussion on insulin injection technique is included.
Extending the patient-centered care focus, the Standards of Care acknowledge that there is no one-size-fits-all eating pattern and that a variety of eating patterns can help manage diabetes. It is recommended for patients to be referred to and work with a registered dietitian to create a personalized nutrition plan.
A recommendation is updated to emphasize the benefits of consuming more water and fewer beverages sweetened with either nutritive (caloric) or nonnutritive (noncaloric) sweeteners.
The approach to injectable medication therapy is also revised: for patients who require the additional glucose-lowering efficacy of an injectable medication, a GLP-1 receptor agonist is now recommended as the first choice before insulin for most patients with type 2 diabetes.
ADA has added new language acknowledging that self-monitoring of blood glucose (SMBG) in patients with type 2 diabetes who aren't at risk for hypoglycemia (ie, not taking insulin or sulfonylureas) is of limited benefit and doesn't appear to affect outcomes.
Gabapentin is included as a new medication to be considered for the treatment of neuropathic pain in people with diabetes based on the latest data that indicates strong efficacy and the potential for cost savings.
New language to acknowledge heart failure as a major cause of cardiovascular morbidity and mortality in people with diabetes and the need to consider heart failure when determining optimal diabetes care
Updated recommendations detailing the use of sodium-glucose cotransporter 2 (SGLT-2) inhibitors or glucagon-like peptide 1 (GLP-1) receptor agonists
A new recommendation outlining the benefits of GLP-1 receptor agonists and SGLT-2 inhibitors for people with type 2 diabetes and chronic kidney disease.
An endorsement of the ACC's atherosclerotic cardiovascular disease (ASCVD) risk calculator, the ASCVD Risk Estimator Plus, for the routine assessment of 10-year ASCVD risk in people with diabetes.
http://care.diabetesjournals.org/content/42/Supplement_1