Pain reduction: Paracetamol as good as combo drugs in acute musculoskeletal injuries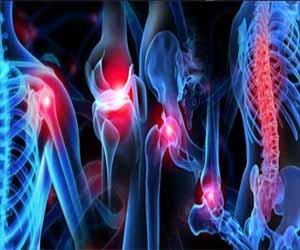 New Zealand: Oral paracetamol (aka acetaminophen or APAP) alone is equally effective in reducing pain in patients with acute musculoskeletal (MSK) injuries as compared to the combination of paracetamol + ibuprofen + codeine, finds a recent study.
According to the study, published in the Annals of Emergency Medicine, the combo of oral paracetamol ibuprofen, and codeine was not superior to paracetamol alone in terms of reducing pain at 60 minutes or rescue analgesia in MSK injuries. Also, the combo group had more adverse effects.
WHO defines musculoskeletal conditions as the condition that affect the locomotor system – that is, muscles, bones, joints and associated tissues such as tendons and ligaments, as listed in the International Classification of Diseases. They range from those that arise suddenly and are short-lived, such as fractures, sprains and strains; to lifelong conditions associated with ongoing pain and disability.
Peter Jones, Department of Emergency Medicine, Auckland City Hospital, Auckland, New Zealand, and colleagues compared paracetamol with a combination of paracetamol, ibuprofen, and codeine for pain relief in acute minor musculoskeletal injuries.
This prospective, double-blind, randomized, active-controlled, parallel-arm study was conducted at an urban ED in Auckland, NZ, adults. It involved adults aged 18-65 years who had acute (<48 hours) closed MSK injuries with moderate pain (greater than 3/10). They were randomized to receive either a combination of APAP (1g), ibuprofen (400mg), and codeine (60mg), or APAP plus two placebo pills.
They approached 832 patients; however, 713 were excluded. They ended up with 60 in the combo group and 59 in the APAP-only group.
The primary outcome was a difference in pain relief at rest at 60 minutes. Secondary outcomes included difference in pain relief at 60 minutes with activity, rest and activity pain at 120 minutes, need for rescue analgesia, and rate of adverse events between groups.
Key findings include:


The mean baseline pain score of both groups was 5.8, with the APAP group actually having more fractures (14 vs 7).


In terms of the primary outcome, the combo group had a reduction of -2.0 compared to -1.6 in the APAP group (mean difference -0.4).


In terms of secondary outcomes, there was a significant difference in the number of adverse effects in the combo group compared to the APAP group (23.3% vs 8.5% for a RR of 2.8).


No adverse events were serious.


"Combining oral paracetamol, ibuprofen, and codeine as the initial treatment for pain associated with acute musculoskeletal injuries was not superior to paracetamol alone for pain reduction at 60 minutes or need for rescue analgesia, with more adverse events in the combination group," concluded the authors.
More Information: "Oral Paracetamol Versus Combination Oral Analgesics for Acute Musculoskeletal Injuries" published in Annals of Emergency Medicine journal.
DOI:
https://doi.org/10.1016/j.annemergmed.2019.05.030
Journal Information:
Annals of Emergency Medicine
Source : Annals of Emergency Medicine