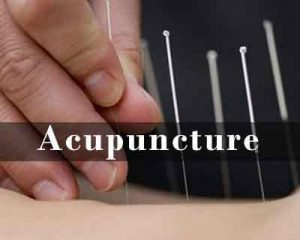 A new study shows that use of acupuncture in the emergency department (ED) can cut stress and anxiety, relieves pain and is acceptable to the majority of patients.
Originating from traditional Chinese medicine, acupuncture is a nonpharmacologic intervention that involves inserting needles into skin or tissue at specific points in the body.
The study, presented at the Academy of Integrative Pain Management (AIPM) Inaugural Global Pain Clinician Summit 2018, showed that acupuncture may be useful for treating musculoskeletal conditions, neuropathy, and digestive problems, among others.
Also Read: Acupuncture Proven To Be Effective For Anxiety -Dr Raman Kapur
"This is a very important finding," John Burns, DPT, manager of acupuncture, traditional Chinese medicine, and mind-body therapies, Department of Integrative Medicine, Aurora Health Care, Milwaukee, Wisconsin, told Medscape Medical News.
Per the study protocol, if a staff member believed a patient who presented at the ED was an appropriate candidate for acupuncture, and if the attending physician agreed, they asked the patient whether he or she wanted to participate in the study. Acupuncture was offered free of charge to study participants.
The study included 379 adult patients who presented at the ED at a single center for a variety of painful ailments. Typical complaints included headache, back pain, and abdominal pain. The mean age of study participants was 47.5 years, and the mean body mass index (BMI) was 30.8. Participants were predominantly female (68.1%) and white non-Hispanic (77.0%).
Also Read: Acupuncture in chronic pain ?

The researchers rated patients using the Emergency Severity Index (ESI), which is a five-level triage algorithm in which 1 indicates the highest degree of urgency and 5 the lowest. Most patients had a score of 3 (68.9%) or 4 (24.8%).
To assess pain, researchers used a 10-point visual analogue scale. For most patients, acupuncture treatment lasted 20 or 30 minutes. The standard for such treatment is a minimum of 20 minutes. For most patients (86.0%), eight to 15 needles were placed.
Key Findings:
The average pain score went from 6.5 before acupuncture to 3.4 following the treatment.
On similar 10-point scales, average stress levels decreased from 5.7 to 1.9 points, and anxiety levels decreased from 4.8 to 1.6. These reductions were statistically significant.
Acupuncture also cut nausea levels by almost two thirds.
Increasing age was associated with improved pain scores.
During ED admission, 46.4%, 27.4%, and 1.6% of patients received an opioid, a nonsteroidal anti-inflammatory (NSAID), and/or tramadol (a serotonin-norepinephrine reuptake inhibitor that binds to the μ-opioid receptor).
Of the total, 10.6% of the patients were admitted to the hospital.