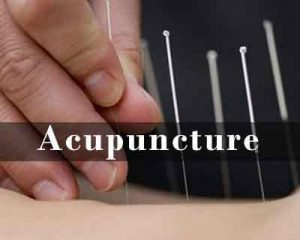 According to a study acupuncture may help overcome dental anxiety and reduce it by eight points. This level of reduction is considered to be clinically relevant, which means that acupuncture could be a possibility for handling dental anxiety.
Dental anxiety affects an estimated 30% of the adult population in countries world-wide, the rate being higher in women. Patients can experience nausea, difficulty breathing and dizziness at the thought of going to the dentist, during an  examination, and following treatment. Reasons behind dental anxiety can be various, such as fear of pain, needles or anaesthetic side effects, as well as embarrassment or feeling a loss of control.
Fraser Kirkwood Allan et al. conducted a study to have the first systematic review and meta-analysis of randomised controlled trials of acupuncture to reduce anxiety in dental patients.
6 trials with 800 patients were included in this review. Two trials (combined n = 249) were rated as moderate- to-high or high quality, both used auricular acupuncture, and were the only two trials to report continuous post-intervention anxiety scores, both using the (80-point) State-Trait Anxiety Inventory  (STAI).
Studies that compared anxiety levels between patients that received acupuncture and those that did not, showed a significant difference in anxiety scores during dental treatment. A clinically relevant reduction in anxiety was found when acupuncture was compared with not receiving acupuncture.
No conclusions could be drawn, however, between patients that received acupuncture as an intervention and those that received placebo treatment, suggesting that larger scale controlled trials are needed to increase the robustness of the findings
Professor of Acupuncture, Hugh MacPherson, at the University of York's Department of Health Sciences, said: "There is increasing scientific interest in the effectiveness of acupuncture either as a standalone treatment or as an ccompanying treatment to more traditional medications.
"We have recently shown, for example, that acupuncture treatment can boost the effectiveness of standard medical care in chronic pain and depression.
Previous clinical trials have involved acupuncture for treatment on a range of conditions, including lower back pain, depression, and irritable bowel syndrome.
The study concluded that auricular acupuncture can achieve a significant and clinically meaningful  reduction of anxiety in dental patients.
The study has been published in the journal European Journal of Integrative Medicine
For more reference log on to: https://doi.org/10.1016/j.eujim.2018.03.008