Acupuncture Proven To Be Effective For Anxiety -Dr Raman Kapur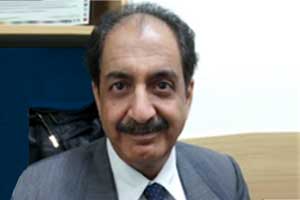 Acupuncture can be an effective treatment for chronic anxiety disorders. The purpose of this study was to assess the effectiveness of acupuncture in reducing anxiety in a volunteer population. Adult volunteers (n=55), were randomized to three treatment groups. Press –acupuncture needles were inserted at the respective auricular areas for 48 hours. State anxiety, blood pressure, heart rate, and electrodermal activity were assessed at 30 minutes, 24 hours and 48 hours after insertion. Auricular Acupuncture at the "relaxation" point can decrease the anxiety level in a population of healthy volunteers.
Adult patients undergoing surgery frequently experience intense levels of anxiety before surgery. In fact, the reported incidence of preoperative anxiety in adults can be as frequent as 80% in certain surgical procedures because preoperative anxiety has a negative impact on the postoperative outcome, sedative medications and preparation programs are used to treat preoperative anxiety. Both these interventions, however, are associated with increased operational costs for the healthcare system. Alternative low-cost interventions such as acupuncture and related techniques are therefore worth considering as a treatment for preoperative anxiety.
Acupuncture originated in China between the years 2000 and 100 BC. This modality involves puncturing the skin with short hair-thin needles at particular locations called acupuncture points. Acupuncture and related techniques have become increasingly popular in western medical culture over the last few decades.
Previous reports have suggested that acupuncture can be used for the treatment of chronic anxiety disorders. Electrical stimulation at traditional ( body) acupuncture points can result in calming effects in patients with chronic anxiety disorders. Body acupuncture can lead to a significant reduction in anxiety symptoms in patients with minor depression and in patients with generalized anxiety disorders. The combination of body and auricular acupuncture could produce relaxation in patients with chronic anxiety disorders.
This is the first study that used objective measurements to assess the anxiolytic effect of auricular acupuncture. We found that healthy volunteers who were given acupuncture press needles for 48 hours reported decreased levels of state anxiety during that time period. This effect started as early as 30 minutes after the insertion of the acupuncture needles. We appreciate that the psychobiological model that underlies anticipatory anxiety (i.e., preoperative anxiety) may not be identical to the model that underlies routine daily anxiety, but we believe that the results of the study are strong enough to proceed with a randomized controlled study involving surgical patients.
Approximately 60% to 70% of adult patients experience intense levels of anxiety before undergoing surgery. This translates into many millions of people around the world who suffer from high levels of anxiety before surgery. Currently, both psychological and pharmacological interventions have been developed for the treatment of preoperative anxiety. The commonly prescribed sedatives, however, are expensive and may have unwanted lingering effects. Similarly, psychological preparation programs are expensive, time-consuming, and have questionable efficacy. In this study, we have demonstrated that auricular acupuncture is an effective intervention for the reduction of anxiety in healthy volunteers. Although preoperative anxiety and the anxiety of healthy volunteers may be different, it can be hypothesized that auricular acupuncture may be equally effective for the reduction of anxiety experienced by patients undergoing surgery. This is of particular importance as auricular acupuncture is technically easy, reliable, inexpensive and is associated with minimal adverse effects.
Because the therapeutic effect can last for 48 hours while the press needles are in place, it can be hypothesized that postoperative anxiety levels may be affected by this intervention as well. This is of importance as it was previously suggested that anxiety may potentiate pain because patients become more attentive to pain. Thus, it may be that preoperative auricular acupuncture may decrease postoperative anxiety and pain levels.
Acupuncture, however, was previously suggested to alter brain neurochemistry by affecting the release of neurotransmitters such as serotonin. This is of importance as multiple studies have indicated that serotonin may play a key role in determining the emotional state in humans.
In conclusion, we found that auricular acupuncture has an anxiolytic effect when applied to healthy volunteers.
About the Author:- Dr. Raman Kapur, Recipient of Padma Shri award is Head of Department of Acupuncture at Sir Ganga Ram Hospital.