Acupuncture plus topical ibuprofen good for chronic knee pain relief in osteoarthritis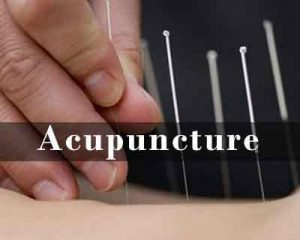 CHINA: Acupuncture plus topical ibuprofen (TIP) is more effective than TIP alone for patients with chronic knee pain (CKP) due to osteoarthritis, according to a recent study in the journal Medicine. This is the first study to assess both the safety and effectiveness of acupuncture plus topical ibuprofen in this patient population.
Acupuncture, originating from traditional Chinese medicine, is a nonpharmacologic intervention that involves inserting needles into skin or tissue at specific points in the body.
Jian-Min Qiao, an orthopedist affiliated with Jiamusi University, Jiamusi, China, and colleagues conducted this retrospective study to investigate the effectiveness and safety of acupuncture as adjunctive therapy to TIP for patients with chronic knee pain due to osteoarthritis.
Also Read: Acupuncture in chronic pain ?
The study is significant as the long-term use of oral ibuprofen -- the recommended pain relief therapy for osteoarthritis patients -- can cause serious adverse effects. And, topical ibuprofen has demonstrated limited efficacy in some individuals. " This calls for add-on therapy," said researchers and hypothesized that acupuncture could be a beneficial addition.
For the study, the researchers analyzed medical records of 84 patients with CKP due to osteoarthritis. they were divided into two groups -- 42 who received acupuncture plus topical ibuprofen and 42 who received topical ibuprofen monotherapy. Only patients, ages 55 to 80, with a clinical diagnosis of knee osteoarthritis were included in the study. Anyone who received acupuncture, topical ibuprofen, or medication injection for knee pain within a month prior to the study was excluded. All patients received an 8-week treatment.
Also Read: Acupuncture boosts effectiveness of standard medical care for chronic pain, depression
They found that patients in the acupuncture group experienced more improvement in pain, stiffness, and function than the topical ibuprofen monotherapy group, researchers said. No severe adverse events occurred in either group and both had a similar safety profile.
Ultimately, investigators said, these findings could be helpful in determining both clinical practice and further studies.
For detailed study log on to
DOI: 10.1097/MD.0000000000015308
Source : With inputs from Medicine