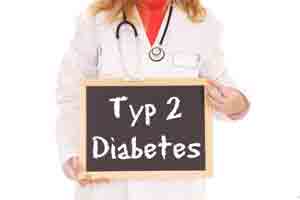 The American College of Physicians (ACP) has released a guidance statement for providing guidance to clinicians in selecting targets for pharmacologic treatment of type 2 diabetes. This was based on a research conducted by Amir Qaseem, MD, PhD, MHA, American College of Physicians, and colleagues.
The purpose of the guidance statement is to critically review the guidelines which are available from various organizations and the evidence included therein to assist clinicians in their decision-making about targets while using pharmacologic therapy for type 2 diabetes treatment in adults.
Diabetes mellitus is a leading cause of death in the United States and is associated with microvascular and macrovascular complications. Its symptoms include weight loss, polyuria, polydipsia, and dehydration. Lowering blood glucose may decrease risk for complications, but lowering strategies come with the patient burden, harms, and costs.
Blood glucose can be measured in various ways, including the hemoglobin A1c level, which approximates average blood glucose control over about 3 months. Guidelines have historically recommended initiation or intensification of pharmacologic therapy to achieve specific HbA1c targets, depending on the population in question.
There is a need for a  fundamental shift in diabetes management due to the availability of newer agents for the reduction in cardiovascular morbidity and mortality in high-risk patients with type 2 diabetes. Some anticipate that treatment decisions will eventually be based more on cardiovascular risk than the achievement of specific HbA1c targets, analogous to recent changes in lipid management.
For developing the new guidance statement, the researchers explored National Guideline Clearinghouse and the Guidelines International Network library (May 2017) for national guidelines, published in English, that addressed hemoglobin A1c(HbA1c) targets for treating type 2 diabetes in nonpregnant outpatient adults. The authors identified guidelines from the National Institute for Health and Care Excellence and the Institute for Clinical Systems Improvement. In addition, 4 commonly used guidelines were reviewed, from the American Association of Clinical Endocrinologists and American College of Endocrinology, the American Diabetes Association, the Scottish Intercollegiate Guidelines Network, and the U.S. Department of Veterans Affairs and Department of Defense. The AGREE II (Appraisal of Guidelines for Research and Evaluation II) instrument was used to evaluate the guidelines.
The key recommendations are:
Clinicians should personalize goals for glycemic control in patients with type 2 diabetes on the basis of a discussion of benefits and harms of pharmacotherapy, patients' preferences, patients' general health and life expectancy, treatment burden, and costs of care.
Clinicians should aim to achieve an HbA1c level between 7% and 8% in most patients with type 2 diabetes.
Clinicians should consider de-intensifying pharmacologic therapy in patients with type 2 diabetes who achieve HbA1c levels less than 6.5%.
Clinicians should treat patients with type 2 diabetes to minimize symptoms related to hyperglycemia and avoid targeting an HbA1c level in patients with a life expectancy less than 10 years due to advanced age (80 years or older), residence in a nursing home, or chronic conditions (such as dementia, cancer, end-stage kidney disease, or severe chronic obstructive pulmonary disease or congestive heart failure) because the harms outweigh the benefits in this population.
The Guidance Statement Update From the American College of Physicians regarding Hemoglobin A1c Targets for Glycemic Control With Pharmacologic Therapy has been published in Annals of Internal Medicine.

For further reference log on to: DOI: 10.7326/M17-0939