AHA and ACOG joint guidance on decreasing CVD risk in women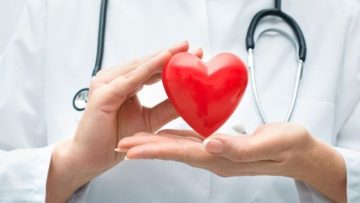 The American Heart Association (AHA) and American College of Obstetricians and Gynecologists (ACOG) have released a joint advisory to help women's health clinicians provide early identification and modification of risk factors for cardiovascular disease (CVD) in their patients.
ACOG president Haywood L. Brown and colleagues drafted the guideline with an aim to provide guidance to women's health providers on how to lower CVD risk in their patients.
Fewer than half of women identify CVD as the foremost cause of death — and fewer than half of primary care providers consider CVD to be a leading concern in women. A proactive approach to identifying and addressing CVD risk factors and coordinating care between women's health providers and cardiologists has the potential to yield further reductions in CVD-associated morbidity and mortality.
The guideline is published in the journal Circulation.
Key Recommendations:


Healthy lifestyles and behaviors should be emphasized, with a focus on diet and exercise. Multidisciplinary and innovative strategies should be developed to engage and empower women to change their lifestyles. Healthy behaviors should be discussed at each visit.


Screening for traditional CVD risk factors should be enhanced — not only regarding diet and physical activity, but also smoking cessation, depression screening, and family history. Regular screening and risk review sends a consistent message to patients of the importance of healthful lifestyle adherence; a comprehensive and standardized approach to screening and risk identification is key


Screening for more-recently recognized obstetric CVD risk factors (e.g., preeclampsia, gestational diabetes, gestational hypertension, preterm delivery, low-for-gestational-age birth weight) and other sex-specific risk factors (e.g., polycystic ovary syndrome) should be offered.


During well-woman visits, consistently repeated emphasis on healthy lifestyle choices sends an appropriate message about their importance.


To encourage coordination of care and minimize CV morbidity, providers and health systems alike should facilitate communication between women's health clinicians and cardiologists.


For more information click on the link: https://doi.org/10.1161/CIR.0000000000000582
Source : With inputs from Circulation