ACIP Guideline update for Adult immunization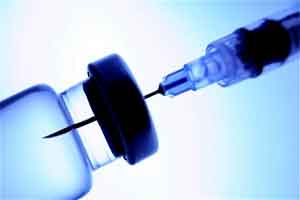 Adult immunization varies from pediatric immunization. Immunization guidelines for adult vaccination are regularly updated by experts as new vaccines are arriving that need to be implemented with appropriate guidance. Recently, the Advisory Committee on Immunization Practices (ACIP) released an update on Adult immunization that appeared in the Journal of American Medical Association (JAMA).
The Advisory Committee on Immunization Practices (ACIP) released an immunization schedule for adults by age group. Within the past 2 years, 2 new vaccines were approved by the US Food and Drug Administration (FDA) for adults. These include Shingrix, a herpes zoster vaccine containing a specific protein subunit of the virus (recombinant glycoprotein E) with a novel adjuvant (an added substance that enhances or prolongs the immunologic response), and Heplisav-B, a single-antigen recombinant hepatitis B vaccine with a novel adjuvant.
Key recommendations
Influenza


Routine annual influenza vaccine is recommended for all persons aged 6 months or older without contraindication, such as a severe allergy to a prior dose or to a component of the vaccine.


The appropriateness of the influenza vaccine for patients who developed Guillain-Barré syndrome within 6 weeks of influenza vaccination should be decided on a case-by-case basis.


Trivalent formulations of the influenza vaccine protect against H1N1 and H3N2 influenza A strains and 1 influenza B strain.


Quadrivalent vaccines protect against a second influenza B strain. For persons aged 65 years or older, the Fluzone high dose (4 times the standard dose antigen) and the Fluad adjuvanted trivalent formulations have been found to be more effective than standard-dose trivalent formulations.


Quadrivalent intranasal vaccine was reformulated for the 2018-2019 influenza season and was recommended for healthy adults up to the age of 50 years.


The intranasal vaccine avoids an injection, which may be preferable for young, healthy children.


ACIP does not recommend one formulation over another. Severe egg allergy, including anaphylaxis, is no longer a contraindication to any influenza vaccine. However, for persons aged 18 years or older who are allergic to eggs and decline the vaccine, Flublok, a quadrivalent recombinant formulation with no egg protein, is an alternative.


Tetanus


Tetanus toxoid, reduced diphtheria toxoid, and acellular pertussis (Tdap) vaccine for adults once in their lifetime is recommended.


There is no minimum time interval between doses of tetanus toxoid, reduced diphtheria toxoid (Td) and Tdap.


Pregnant women should receive Tdap during 27-36 weeks' gestation of each pregnancy, which provides passive immunization to each infant.


Herpes Zoster Infection


Shingrix, a new recombinant herpes zoster vaccine approved by the FDA on October 20, 2017, is more efficacious than the older live-attenuated Zostavax (efficacy of >90% vs 51%, respectively).


The ACIP recommends Shingrix over Zostavax for all immunocompetent persons, for those with chronic medical conditions (eg, chronic kidney disease, diabetes, chronic lung disease), and for persons aged 50 years or older receiving low-dose immunosuppressive therapy (at 0 months and at 2-6 months), including those who previously received Zostavax (at ≥2 months after dose) or had a prior episode of shingles.


Testing for varicella-zoster antibody prior to vaccination is not recommended.


Human Papillomavirus (HPV)


Gardasil 9 is the only available human papillomavirus (HPV) vaccine and offers protection against 9 serotypes of HPV.


The HPV vaccination is recommended for females and males aged 11 to 12 years.


the ACIP voted to make recommendations for males and females the same and now recommends vaccination through aged 26 years for all persons who were not previously vaccinated.


On October 5, 2018, the FDA expanded Gardasil 9 approval to males and females aged 9 to 45 years and the ACIP recently voted to recommend HPV vaccination for persons aged 27 to 45 years through shared decision-making between the patient and the physician.


Pneumococcal Infection


Younger adults at increased risk of invasive pneumococcal disease should continue receiving a single dose of PCV13, including people with an immunocompromising condition (such as HIV, congenital or acquired immunodeficiency, chronic kidney failure or nephrotic syndrome, malignancy, iatrogenic immunosuppression, or transplant recipient), cerebrospinal fluid leak, or cochlear implant.


Pneumococcal 13-valent conjugate vaccine should be administered before the pneumococcal polysaccharide vaccine (PPSV23 [protects against 23 types of pneumococcal bacteria]; Pneumovax 23) whenever possible because higher antibody responses are achieved against serotypes common to both vaccines when given in this order.


All persons aged 65 years or older should continue to receive a dose of PPSV23.


For high-risk persons, PPSV23 can be given 8 weeks or longer after PCV13, but the interval should be 12 months or longer for immunocompetent adults aged 65 years or older.


If PPSV23 is administered first, wait 12 months before administering PCV13.


The ACIP has clarified that a maximum of 3 doses of PPSV23 are recommended for high-risk persons, which includes immunocompromised persons and those with functional or anatomic asplenia.


The first booster dose is given 5 years or longer after the initial dose and 1 more dose is given if the second dose occurred before the person reached aged 65 years.


To read the full guideline, please follow the link