AASM releases New guidance on management of nightmare disorder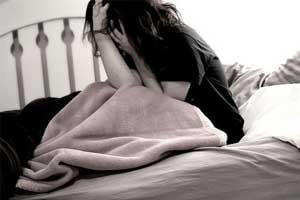 The American Academy of Sleep Medicine (AASM) has released new guidance on the treatment of nightmare disorder in a position paper published in the Journal of Clinical Sleep Medicine.
The position paper was developed task force consisting of by Timothy I. Morgenthaler, Mayo Clinic, Rochester, Minnesota, and colleagues, that provides the AASM position regarding various treatments of nightmare disorder in adults.
Nightmare disorder involves repeated occurrences of nightmares that cause clinically significant distress or impairment. It affects approximately 4% of adults, occurring in isolation or as part of other disorders such as posttraumatic stress disorder (PTSD), and can significantly impair quality of life.
The authors note that there was not enough evidence for them to provide a formal clinical practice guideline. They estimate that 4% of adults are affected by nightmare disorder. Among the recommendations:


For nightmares associated with posttraumatic stress disorder (PTSD), image rehearsal therapy is recommended, while the following may be used: cognitive behavioral therapy (CBT); CBT for insomnia; eye movement desensitization and reprocessing; and exposure, relaxation, and rescripting therapy. These drugs may be used: olanzapine, risperidone, aripiprazole, clonidine, cyproheptadine, fluvoxamine, gabapentin, nabilone, phenelzine, prazosin, topiramate, trazodone, and tricyclic antidepressants.


For nightmare disorder without PTSD, the following nonpharmacologic therapies can be used: CBT; exposure, relaxation, and rescripting therapy; hypnosis; lucid dreaming therapy; progressive deep muscle relaxation; self-exposure therapy; systemic desensitization; and testimony method. Nitrazepam, prazosin, and triazolam may be used in this group.


Clonazepam and venlafaxine are not recommended to treat nightmare disorder.


The ultimate judgment regarding the propriety of any specific care must be made by the clinician, in light of the individual circumstances presented by the patient, accessible treatment options, and resources.


The task force also identified a need for more randomized controlled trials and well-designed comparative efficacy trials to allow for further evaluation of treatments for nightmare disorder.
For further reference click on the link: http://dx.doi.org/10.5664/jcsm.7178
Source : With inputs from Journal of Clinical Sleep Medicine