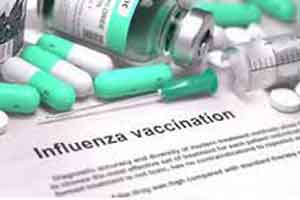 The American Academy of Pediatrics (AAP) has released updated recommendations on the best ways to prevent the spread of germs during doctor visits in a policy statement published online October 23, 2017, in the journal Pediatrics. The AAP recommends mandatory annual influenza immunization for staff, and documentation of immunity or immunization against other vaccine-preventable infections including pertussis, measles, mumps, rubella, varicella and hepatitis B.
A number of changes have been made from the  2007 recommendations and which include:
Healthcare workers should receive the influenza vaccine annually.
Patients with cystic fibrosis should wear masks during their visit except in the exam room, they should not wait with other patients in the reception area, and clinicians should follow Contact Precautions.
When transporting a contagious patient, facilities should communicate information about the patient's diagnosis and isolation.
The group also recommends not having plush animals in the waiting area since these can harbor pathogens. In addition, visual reminders for patients about coughing etiquette should be posted.