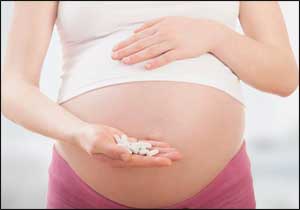 All expectant families are recommended a pediatric prenatal visit during the third trimester as an important first step in establishing a child's medical home, recommends the Bright Futures: Guidelines for Health Supervision of Infants, Children, and Adolescents, Fourth Edition published in the journal Pediatrics.
The updated AAP committee includes objectives for the visit, recommendations on what should be covered and links to parenting and child development resources for families.
The visit in the third trimester provides an opportunity to introduce a new family to the concept of the pediatric medical home for both health and developmental/behavioral concerns.
Key Recommendations:
A prenatal visit can help expectant families (especially first-time parents) establish their child's medical home and build a relationship with the pediatric practice. It also provides an opportunity for parents and the provider to share information.
Pediatric practices can incorporate prenatal visits into their office routine but should be flexible to meet the needs of expectant parents. A full prenatal visit is preferred.
The clinical report and Bright Futures support payment for full prenatal visits. AAP chapters and pediatric practices can advocate that payers cover these visits, pointing to evidence that they benefit health outcomes of infants and their parents.
Pediatric residents can be taught about what should be covered during prenatal visits and their importance.
Pediatricians should partner with obstetricians/gynecologists to optimize postpartum family care.
The prenatal visit will provide guidance to parents so they can become more competent caregivers while acknowledging their cultural beliefs and family values. Parents can discuss their responsibility for providing basic needs, and pediatricians can highlight how playing, reading, singing and talking to children from birth plays an important role in the development of trust and resilience.
Parents can be informed of the importance of observing and acknowledging individual differences in infants' personalities from birth and that universal parenting techniques may not work the same for all infants. Discussions about feeding and the value of breastfeeding also can be emphasized.
For more reference log on to https://doi.org/10.1542/peds.2018-1218