AAP releases Updated Guidance on Critical Care for Infants and Children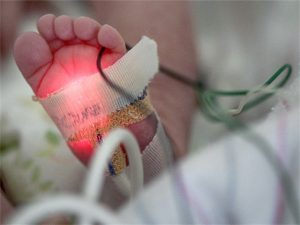 Society of Critical Care Medicine (SCCM) and the American Academy of Pediatrics (AAP) have jointly released updated Guidance and Practice Statement on Critical Care for Infants and Children. The guidelines have been published in the September issue of Pediatric Critical Care Medicine.
"This new guidance is extremely important, as it reflects the changes in pediatric critical care over the past decade," said task force chair Lorry R. Frankel, MD, FCCM, of California Pacific Medical Center, San Francisco.
Dr. Frankel also participated in an SCCM iCritical Care Podcast interview, to be released on Sept. 5 to explain the recommendations in depth. The podcast will be available at sccm.org/iCriticalCare.
Statement Recommends New Categories for Level of PICU Care
The task force identified and evaluated research evidence on the organizations and outcomes of PICU care for critically ill infants and children. Because separate guidelines exist, the practice statement did not address newborns, except those requiring complex cardiovascular surgery.
A research review identified only 21 studies evaluating patient outcomes related to pediatric level of care, specialized PICUs, patient volume, or personnel. Due to the lack of high-quality evidence, consensus recommendations were developed based on expert opinion, following a formal voting process.
The updated statement specifies characteristics for ascending levels of PICU care, including team structure, technology, education and training, academic pursuits, and indications for transferring patients to a higher level of care. Building on previous classifications, the statement proposes three levels of units providing care for critically ill infants and children:


Community-based PICUs (previously categorized as level II), mainly located in general hospitals. Community PICUs are further classified as rural, suburban, or urban and academic versus nonacademic.


Tertiary PICUs (previously categorized as level I), capable of providing advanced care for critically ill children with a wide range of medical and surgical conditions.


Quaternary PICUs, a new category of PICUs providing comprehensive care to all children with complex conditions. These units may be found in children's hospitals and in specialized general hospitals. Some quaternary PICUs provide specialized care for conditions such as cardiovascular disease, transplantation, trauma, and cancer.


Main Recommendations are-
Critically ill or injured pediatric patients should be cared for in a child- and the family-centered environment by a multidisciplinary pediatric critical care team. Three levels of care are described in these recommendations on the basis of the results of the Delphi survey and expert panel consensus: community-based PICU, tertiary PICU, and quaternary or specialized PICU.
Recommended PICU level of care admission criteria


Patients who are appropriately triaged according to level of illness and services provided in community, tertiary, or quaternary PICU facilities will have comparable outcomes and quality of care. The specifics of each PICU level of care described above serve as a reference for minimum standards of quality care to guide appropriate PICU admissions and promote optimal patient outcomes.


Individual hospitals and their PICU leadership team should develop admission criteria to assist in the placement of critically ill children that are aligned with their PICU level of care.


Pediatric patients requiring specialized service interventions such as cardiac, neurologic, or trauma-related surgery have improved outcomes when cared for in a quaternary or tertiary ICU, and early interfacility transfer to the appropriate regional facility should be the standard of care.


Congenital heart surgery should only be performed in a hospital that has a PICU with a dedicated pediatric cardiac intensive care team, including but not restricted to pediatric intensivists and nurses with expertise in cardiac intensive care, cardiovascular surgeon with pediatric expertise, pediatric perfusionists, pediatric cardiologists, and pediatric cardiac anesthesiologists.


Recommended ICU structure and provider staffing model


Expertise in the care of the critically ill child is required in all PICU levels of care.


All critically ill children admitted to any PICU should be cared for by a pediatric intensivist who is board eligible, board certified, or undergoing maintenance of certification as primary provider while in the ICU setting.


Trauma patients should be cared for by both the trauma service (including trainees) and the PICU service in a collaborative manner. The ACS requires that surgeons be the primary provider on all patients admitted with traumatic injuries. Programs in which the attending surgeon has training and certification in surgical critical care may (institution-specific) allow for the primary attending to be a surgeon with such expertise working with the PICU attending.


Burn patients should be co-managed by the burn surgeon of record (discipline may be pediatric surgery, general surgery, or plastic surgery) and the PICU service.


In a PICU that supports an ACS-verified children's surgical centre, an ICU team that demonstrates direct surgeon involvement in the day-to-day management of the surgical needs of the patient is essential. Both PICU and surgery services must be promptly available 24 h per d.


Any level of PICU that supports advanced ACGME training programs such as pediatric residency, general surgery residency, pediatric critical care medicine fellowships, pediatric surgery fellowships, and pediatric surgical critical care fellowships (among others) will promote the participation of trainees in interprofessional care of patients providing appropriate communication and collaboration. Clear delineation of responsibilities will be sought on each patient. This requirement reflects the common program requirements outlined by the ACGME.


A qualified medical provider (in quaternary facility PICUs, the qualified medical provider should be a critical care specialist) who is able to respond within 5 min to all emergent patient issues (eg, airway management or cardiopulmonary resuscitation) is necessary for optimal patient outcomes in all levels of PICU. Specialized or quaternary facility PICUs have a minimum of an in-house critical care fellow.


A qualified surgical provider who is able to respond readily to emergency surgical issues in critically ill patients should be available. The designation of qualified is defined by the surgical problem, and availability should be commensurate with the level of care of the PICU and level of ACS Children's Surgery Verification of the institution.


Night coverage response requirement for pediatric intensivists who are not in house, primarily in community and tertiary PICUs, includes being readily available by telephone and present in the PICU within 30 min of request.


Recommended PICU discharge and transfer criteria


Each PICU should have clearly defined criteria for escalation and de-escalation of resources and, therefore, level of PICU required on the basis of the physiologic status of the patient.


All levels of PICU should have policies and protocols in place that specify when the patient's physiologic status requires escalation of care, with transfer to a more appropriate level of care as expeditiously as needed.


 When a patient's physiologic status improves, discharge from the PICU can occur in many ways: Transfer to an appropriate acute care bed within that facility, Return transfer to the referring facility, Transfer to a skilled nursing or rehabilitation facility.


Appropriate communication with the accepting facility, including oral handoff, a clear and concise written summary, and exchange of necessary health information.


For further reference log on to :
https://pediatrics.aappublications.org/content/early/2019/09/06/peds.2019-2433.figures-only