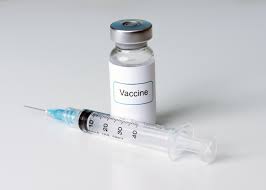 The American Academy of Pediatrics, AAP has released  2019 child and adolescent immunization schedule which includes changes to recommendations for influenza, hepatitis A, and tetanus, diphtheria and acellular pertussis (Tdap) vaccines. The updated immunization schedule has been published online in Pediatrics.
The cover page includes a table with an alphabetical listing of vaccines recommended for routine use from birth through 18 years of age as well as abbreviations and trade names. Changes to the cover page include guidance for optimal use of the schedule as well as a list of links to "Helpful information."
The following changes have been made to the schedule (table 1):
The influenza row is modified to reflect CDC recommendations for use of inactivated influenza vaccine (IIV) and live attenuated influenza vaccine (LAIV) among children 24 months and older.
The hepatitis A vaccine row reflects the recommendation for use among infants 6 through 11 months of age prior to departure for an international destination.
The Tdap vaccine row includes advice for vaccination of pregnant adolescents 13 through 18 years of age.
The catch-up schedule (table 2) discusses the need for additional doses of Haemophilus influenzae type b and pneumococcal conjugate vaccines.
Table 3 presents vaccines that may be indicated for people 18 years of age or younger based on medical indications. Changes include a reminder to delay HPV vaccination for pregnant adolescents as well as a modification of the influenza vaccine row to separate IIV and LAIV.
The notes (formerly footnotes) are presented in alphabetical order. Additions to individual notes include:
Hepatitis A vaccine: Use of combined HepA-HepB vaccine for people 18 years and older, advice for vaccine use among children 6 through 11 months who are travelling internationally, and homelessness as an indication for vaccination.
Hepatitis B vaccine: Information regarding CPG-adjuvanted hepatitis B (Heplisave-B) vaccine as well as the combination Twinrix vaccine in people 18 years of age and older.
Influenza vaccines: Use of LAIV in age-appropriate and health status appropriate children as well as the use of the vaccine in patients with egg allergy.
Measles, mumps, rubella and meningococcal vaccines: Guidance to contact local health departments regarding the use of these vaccines in outbreak settings.
Tdap vaccine: Vaccine use among those 11 through 12 years who previously received a dose of Tdap.
The schedules are revised annually to reflect current recommendations for the use of vaccines licensed by the U.S. Food and Drug Administration," the authors write.
For further reading log on to :
www.cdc.gov/vaccines/schedules/index.html.