................................ Advertisement ................................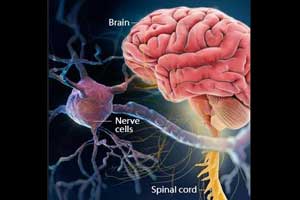 The American Academy of Neurology (AAN) has issued a new practice guideline regarding the use of disease-modifying therapies (DMTs) for adults with multiple sclerosis (MS).They provide updated guidance on starting, switching, and stopping treatment and recommend an earlier start to treatment rather than later in the disease course.The guidelines were presented at the American Academy of Neurology (AAN) 2018 Annual Meeting have been published in the journal Neurology.
The Guideline provides recommendations on initiating, switching, and discontinuing DMTs in patients of all types of demyelinating diseases including relapsing-remitting MS (RRMS), secondary progressive MS, primary progressive MS (PPMS), and clinically isolated syndromes of demyelination. The recommendations were based on findings from a systematic review and supported by related evidence, principles of care, and inference from evidence.
A total of 30 recommendations were included in the guideline, with 17 statements addressing DMT initiation, 10 referring to DMT switching when breakthrough disease develops, and 3 regarding DMT discontinuation. The guideline also discusses the risks associated with DMT, including counseling about the possibility of progressive multifocal leukoencephalopathy (PML) in patients taking natalizumab, fingolimod, rituximab, ocrelizumab, and dimethyl fumarate.
................................ Advertisement ................................
Key recommendations include:
It is better to start taking drugs for multiple sclerosis early on, rather than letting the disease run its course.
Clinicians should counsel about comorbid disease, adverse health behaviors, and potential interactions of the DMT with concomitant medications when people with MS initiate DMTs
After discussing the risks and benefits, clinicians should prescribe DMT to people with a single clinical demyelinating event and 2 or more brain lesions characteristic of MS who decide they want this therapy
Clinicians should offer DMTs to people with relapsing forms of MS with recent clinical relapses or MRI activity
Clinicians should prescribe alemtuzumab, fingolimod, or natalizumab for people with MS with highly active MS
Clinicians should offer ocrelizumab to people with PPMS who are likely to benefit from this therapy unless there are risks of treatment that outweigh the benefits
People with MS with serious infections potentially linked to their DMT should switch DMTs (does not pertain to PML management in people with MS using DMT)
Clinicians should monitor the reproductive plans of women with MS and counsel regarding reproductive risks and use of birth control during DMT use in women of childbearing potential who have MS.
Because of the high frequency of severe AEs, clinicians should not prescribe mitoxantrone to people with MS unless the potential therapeutic benefits greatly outweigh the risks.
Clinicians may direct people with MS who are candidates for DMTs to support programs. Clinicians may recommend azathioprine or cladribine for people with relapsing forms of MS who do not have access to approved DMTs.
Clinicians may initiate natalizumab treatment in people with MS with positive anti-JCV antibody indexes above 0.9 only when there is a reasonable chance of benefit compared with the low but serious risk of PML.
Clinicians should offer ocrelizumab to people with PPMS who are likely to benefit from this therapy unless there are risks of treatment that outweigh the benefits.
More than 15 novel and highly effective disease-modifying therapies to treat the disease have emerged in last 20 years therefore an update of the previous therapeutic guidelines published by the American Academy of Neurology in 2002 was much  needed for an appropriate and effective use of new and old agents in clinical practice,the authors opine.
................................ Advertisement ................................
The summary of practice guideline recommendations are available at :  DOI: https://doi.org/10.1212/WNL.0000000000005347
Dr Kamal Kant Kohli-MBBS, DTCD- a chest specialist with more than 30 years of practice and a flair for writing clinical articles, Dr Kamal Kant Kohli joined Medical Dialogues as an Editor-in-Chief for the Speciality Medical Dialogues section. Besides writing articles, as an editor, he proofreads and verifies all the medical content published on Medical Dialogues including those coming from journals, studies,medical conferences,guidelines etc.
Before Joining Medical Dialogues, he has served at important positions in the medical industry in India including as the Hony. Secretary of the Delhi Medical Association as well as the chairman of Anti-Quackery Committee in Delhi and worked with other Medical Councils in India. Email: editorial@medicaldialogues.in. Contact no. 011-43720751
To know about our editorial team click here