A vaccine THAT alleviates neurologic complications of leprosy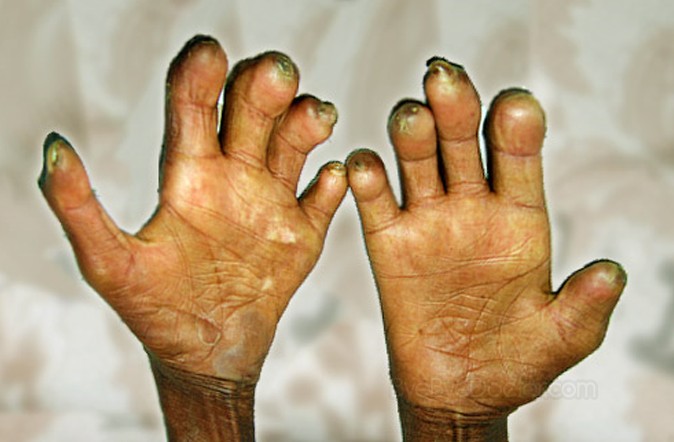 Leprosy is a dermatological and peripheral neurological disorder caused by Mycobacterium leprae infection and its sustained elimination globally requires a vaccine. The current standard, BCG, confers only partial protection and precipitates paucibacillary (PB) disease in some instances.Dr.Malcolm S. Duthie at Infectious Disease Research Institute, Seattle, USA and colleagues have found that Post-exposure prophylaxis with LepVax, sub-unit vaccine against leprosy,is safe and unlike BCG alleviates and delays the neurologic disruptions caused. by Mycobacterium leprae infection in nine-banded armadillo. Armadillos could also carry the disease that closely shows many of the structural, physiological and functional aspects of leprosy observed in humans, including progressive and irreversible nerve damage.
IDRI and The National Hansen's Disease Laboratories (NHDP), under a research agreement with the National Institute of Allergy and Infectious Diseases (NIAID), conducted mouse experiments to demonstrate that the vaccine is immunogenic and can interrupt M. leprae infection.
The researchers developed cutting edge neurological methods in nine-banded armadillos that were used to evaluate the effect of LepVax on nerve injury as an innovative advance to the field. Results indicated that post-exposure immunization in nine-banded armadillos was not only safe but limited and delayed nerve damage.
Mice were immunized then infected with M. leprae in the footpad. When assessed 12 months later the bacterial burdens of mice immunized with LepVax were approximately 85% lower than those observed in mice that were injected with the GLA-SE adjuvant formulation alone
Leprosy (Hansen's disease) is a dermatological and peripheral neurological disorder caused by Mycobacterium leprae infection that presents as skin lesions and sensory and/or motor neuron damage. Nearly a quarter of a million people are diagnosed with leprosy each year. Though drug therapy exists for leprosy, it needs to be taken for many months having many side effects. The therapy starts too late to prevent the damage caused by the bacterial infection that leads to lifelong disability.
Advancement of the LepVax vaccine to clinical testing appears prudent, with the potential to provide sustained, active protection against M. leprae infection. This represents a critical step toward the true elimination of leprosy.
The study is published in the journal npj Vaccines.
For more reference log on to:
http://www.idri.org/publication-details-promising-leprosy-vaccine
Source : With inputs from Nature Partner Journals