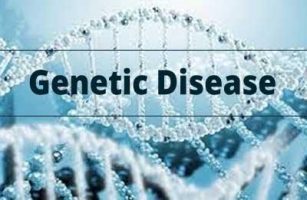 A simple DNA test has been developed which can be performed at home and which may detect  193 childhood-onset diseases.The test developed by a US-based genomic testing company includes a  gentle cheek swab which goes on to detect a host of diseases including epilepsy, muscular atrophy and cancer.
As a supplemental test, Sema4 Natali's screens for over five times the number of genetic diseases than a standard hospital test in the US, they said.
For all conditions covered by the test – including atypical epilepsy, spinal muscular atrophy, and childhood cancers – there are validated medical interventions that may positively influence a baby's future well-being when introduced early enough.
According to the company, the use of Sema4 Natalis should be reviewed and approved by a physician to ensure the test is medically appropriate for the child.
"Until now, families have been likely to be caught off-guard by these early-onset diseases, and the prognosis is often poor by the time symptoms have manifested," said Eric Schadt, Founder and Chief Executive Officer of Sema4.
"Thanks to breakthroughs in science and medicine, we can now identify babies at risk for these broader set of diseases and deliver interventions – sometimes as simple as vitamin supplements – in time to make a real difference," said Schadt.
Sema4 Natalis uses advanced DNA sequencing to analyse a baby's genes with the accuracy of the next-generation technology, the company said.
The test may help address the issue of undiagnosed pediatric illness by using next-generation DNA sequencing and analysis to supplement traditional newborn screening, it said.