A shorter empiric antibiotic course for neonatal sepsis good enough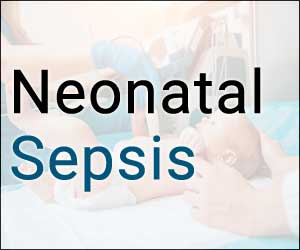 A study in the Pediatric Infectious Disease Journal suggests that empiric antibiotics with gram-negative coverage for infants who have suspected early-onset sepsis (EOS) can be safely stopped after 24 hours.
Neonatologists usually wait 48 hours for blood culture results before deciding to discontinue antibiotics. The objective of the study was to analyze time to positive blood culture in rule out sepsis and estimate the minimum duration of antibiotics.
The retrospective analysis of blood samples collected from the neonatal intensive care unit at McMaster Children's Hospital in Ontario over a 10-year period included 7,480 blood cultures (from 9,245 neonates) that were sent to the microbiology laboratory for evaluation of sepsis.
The investigators used BacT/Alert 3D, an automated microbial detection system that can identify positive blood samples faster than traditional blood culture methods. The aim was to analyze the time taken to detect positive blood cultures and determine whether empiric antibiotics could be discontinued by 24 or 36 hours to rule out sepsis. Generally, clinicians wait 48 hours before deciding to discontinue antibiotics, but concerns about inappropriate antibiotic use have prompted a re-evaluation of this practice.
Of the 7,480 blood cultures performed, 885 grew microorganisms, and 845 culture reports from 627 neonates were analyzed. Definite or opportunistic pathogens caused 815 infections (96%), and the rest were contaminants. EOS accounted for 54 of the positive cultures, and late-onset sepsis (LOS) for 791. Gram-negative organisms grew faster than gram-positive organisms, with 99% of gram-negatives having detectable growth by 24 hours, compared with 67.2% of gram-positives. Cultures from EOS were positive significantly earlier than LOS. After adjusting for covariates, gram-negative status was an independent predictor of early detection of positive blood culture (hazard ratio, 3.5; 95% confidence interval [CI], 2.7 to 4.5).
"This suggests that empiric antibiotics with Gram-negative coverage can be safely stopped if the 24-hour BacT/Alert is reported negative, provided there are no clinical or laboratory parameters suggesting sepsis," the authors of the study write. "Empirical Gram-positive coverage can be stopped between 48 and 72 hours, particularly if there is no setting for opportunistic infection, such as prematurity, immunodeficiency or indwelling catheters."
For more details click on the link:
doi: 10.1097/INF.0000000000002182