A rare case of liver failure induced by mercury exposure and acetaminophen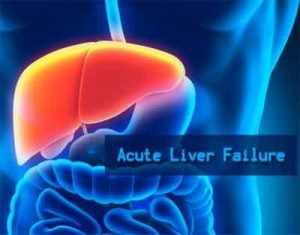 Dr Barathi Sivasailam at Department of Medicine, University of Maryland School of Medicine, Baltimore, USA and colleagues have reported a rare case of Acute Liver Failure induced by Joss Paper ingestion. The case has appeared in the Medical Case Reports.
Mercury has been recognized by the World Health Organization as a major public health concern. Exposure to mercury through ingestion, inhalation or physical contact can lead to neurologic and somatic symptoms. While there have been some observational studies relating to elevated liver enzyme levels and levels of mercury in the body, there are no known documented cases of fulminant liver failure in an adult attributed to mercury ingestion.
Acute liver failure has been attributed to a variety of causes, many of the drugs and toxins. In the United States, almost 50% of liver failure is a result of acetaminophen overdose. It is generally accepted that therapeutic doses of acetaminophen do not typically result in liver failure. The instant case of fulminant liver failure in a patient with elevated mercury levels, which likely potentiated acetaminophen hepatotoxicity.
A 44-year-old Vietnamese woman initially presented to her primary care physician with nausea, vomiting, myalgia and fever of 102 F. She had a medical history of hypertension and hypothyroidism and was prescribed hydrochlorothiazide and levothyroxine. The patient reported that she had taken 6 tablets of acetaminophen 325 mg (1.3 grams total) and 2 ibuprofen tablets (800 mg total). Two days prior to presentation, she had consumed tuna sushi and drank sake. She denied illicit drug use or tobacco use but did occasionally drink alcohol. She worked as an accountant and last travelled to Vietnam 1 year prior. At her primary care physician's office, she was noted to be hypotensive and was sent to the hospital emergency room. On arrival at the hospital, the patient was awake and fully oriented, with mild diffuse abdominal tenderness.
The patient was admitted to the intensive care unit and treated with N-acetyl cysteine in spite of the Acetaminophen level and started on broad-spectrum antibiotics as well as IV fluids. However, despite the treatment, she developed encephalopathy and altered mental status requiring intubation and mechanical ventilation for airway protection. She was given lactulose for hepatic encephalopathy but continued to decline.
History revealed that the patient ingested a ceremonial paper, Joss paper, daily, which is typically painted with heavy metals. Her mercury level was subsequently found to be elevated to 12 ug/L. Mercury can cause depletion of glutathione (GSH) through the production of reactive oxygen species. Acetaminophen metabolism requires sufficient GSH to bind to a reactive metabolite to prevent cell death and hepatic injury. Daily exposure to the mercury present in the Joss paper, likely accumulated in our patient's body and allowed hepatic injury from even therapeutic doses of acetaminophen.