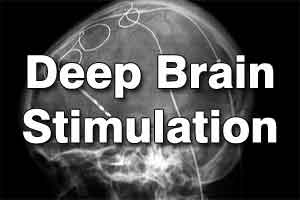 Deep brain stimulation (DBS) has proven its effectiveness in different types of psychiatric disorders, neuropathic pain and neurodegenerative diseases. Schizophrenia remains one of the leading causes of disability worldwide, with 30 percent of the patients' refractory to the treatment. Study authors hypothesized that DBS may be an effective treatment in patients with refractory schizophrenia. This study's purpose is to describe the protocol and the preliminary results of the first seven cases of schizophrenia treated with DBS.
This is a prospective, randomized, double-blind clinical trial in patients with treatment-resistant, chronic paranoid schizophrenia. Patients were randomized into DBS of either of two areas, based on two different physiological hypothesis. After clinical stabilization, the authors also performed a cross-type sequence randomization (generator on/off) every three months. The primary outcome was the changes from baseline score to 12 months scores in the Positive and Negative Syndrome Scale for Schizophrenia (PANSS).
From December 2014, seven patients (57 percent women) underwent surgery (in four cases the target was the nucleus accumbens and in three the subgenual area). The most remarkable changes included a progressive improvement in all patients of the social isolation type symptoms and auditory hallucinations. Two patients were dropped off the randomization phase because they presented a noticeable worsening of the symptoms when the generator was switched off. One patient presented complications related to the surgery. The study is currently under analysis and collection of patient outcomes and will be finished in 2017 after one more case is recruited.
Preliminary results support the hypothesis that DBS can be an effective therapy to treat refractory schizophrenia, though it is necessary to complete the ongoing study, do a comprehensive analysis of the data and expand the trials to obtain definitive answers.
Winner of the Best International Abstract Award, Laura Salgado Lopez, MD, presented her research, A Pilot Study of Deep Brain Stimulation in Treatment-resistant Schizophrenia, during the 2017 American Association of Neurological Surgeons (AANS) Annual Scientific Meeting.