A Paradigm shift- Experimental glue could soon fix fractured bones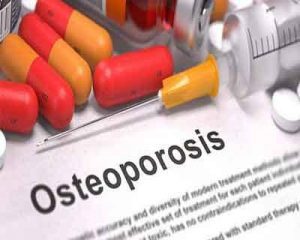 Researchers from the KTH Royal Institute of Technology, Stockholm, Sweden, have developed an adhesive that can fix the fractured bones akin to Dentists who fix and repair the broken teeth, the process known as bonding.
The researchers could not be successful to find an effective "glue" for damaged bones because adhesives were not strong enough to keep the bone together, they do not fixate properly in the wet internal environment of the body, and were not biocompatible. This means that they are either toxic within the body or are easily rejected by it..
This "glue" uses the same basic bonding technique applied in dentistry thiol-ene coupling (TEC) which hardens and sets reliably even when exposed to water and oxygen.
Michael Malkoch et.al have already tested this adhesive in vivo (on rat bones), the results were satisfactory.
The researchers' adhesive technique is three-layered, much like a sandwich of biocompatible glue and fiber. First, a "priming" layer of glue is laid out on the bone surface, so that the adhesive can begin to seep into the bone tissue. Then, a fiber patch is added, to reinforce the final strength at the adhesive. A final layer of glue is placed on top to complete this bond.
The procedure takes maximum 5 minutes, and the substance is 55 percent stronger than commercially available dental adhesive.
"We have finally managed to identify a surgically realizable adhesive to fix bone fractures," said Prof. Malkoch.
He added that the chemistry, materials, and methodology used resulted in extraordinary adhesion and fixation to the wet bone which is difficult in most cases
The study concluded that the glue could provide an optimal solution for acute and sudden bone fractures that often occur in people with osteoporosis leading to leser treatment costs for patients as well as very short recovery period.
The study was published in the journal
Advanced Functional Materials
.
Source : With inputs from journal Advanced Functional Materials.