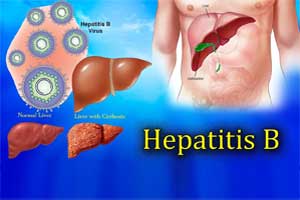 The U.S. Food and Drug Administration (FDA) has granted Fast Track designation to Assembly Biosciences ABI-H0731, a novel antiviral in development for the treatment of chronic Hepatitis B virus (HBV) infection.
ABI-H0731 is an oral core protein allosteric modifier (CpAM) with selective and potent activity against all major HBV genotypes. It is currently being evaluated in 2 multicenter, randomized, placebo-controlled Phase 2a trials.
In the "viral antigen trial", HBeAg positive HBV patients whose viral load has already been suppressed on a standard of care nucleos(t)ide therapy will be randomized to receive either daily ABI-H0731 or placebo in addition to continuing nucleos(t)ide therapy for 6 months. Declines in HBV S antigen and HBV E antigen, as well as safety and tolerability, will be assessed in this trial.
Also Read: 90% of hepatitis B patients unaware of their disease : Lancet
"Chronic Hepatitis B infection can progress to cirrhosis and liver cancer, eventually leading to death. Despite existing antiviral therapies, cures are rare, so the need for more effective and potentially curative treatments is tremendous," Uri Lopatin, Chief Medical Officer of Assembly Biosciences, said in the company's press release. "We are encouraged that ABI-H0731 was granted Fast Track Designation. This will allow us to work closely with the FDA in our efforts to bring this new therapy to HBV patients as quickly as possible."
In the "viral load trial", HBeAg positive HBV patients who are naïve to nucleos(t)ide treatment will be randomized to either daily ABI-H0731 or placebo in combination with entecavir for 6 months. Antiviral potency, safety, and tolerability will be key endpoints of this study.
The Fast Track program is intended to facilitate the development and review of drug candidates that treat serious conditions and fill an unmet medical need. A drug candidate with Fast Track designation is eligible for greater access to the FDA for the purpose of expediting the drug product candidate's development, review and potential approval.