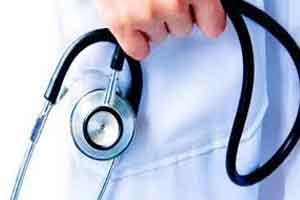 Several antihypertensive medications have been associated with various forms of sexual dysfunction. Dr Kwadwo A. Yeboah at the College of Pharmacy, Purdue University, West Lafayette, Indiana and colleagues have reported a case of Amenorrhea induced by hydralazine in a  premenopausal female patient.
The 31-year-old premenopausal female patient was suffering from stage 3 chronic kidney disease (CKD) and hypertension and was initiated with hydralazine. The case report has been recently published in the Journal of Clinical Therapeutics.
The patient presented to the nephrology clinic for CKD management and reported discontinuing her antihypertensive medications due to side effects. She also expressed her desire to go the family way. On physical examination, she revealed bradycardia when hydralazine 10mg twice daily was initiated. After one month, the patient reported an at-home blood pressure reading of 138/96, therefore her dose of hydralazine was increased to 20mg twice daily.
At the next follow-up visit, the patient complained of amenorrhea following the initiation of hydralazine 11 weeks prior. Hydralazine was then tapered over 3 to 5 days and was permanently discontinued. The authors reported that the patient's hypertension was then managed through a reduction in her sodium bicarbonate dosage as well as through lifestyle modifications including exercise, hydration, and a balanced diet. The patient was closely monitored and it was found that her menstruation resumed 13 days after her follow-up visit.
"The Naranjo adverse drug reaction probability scale was used to assess the probability that hydralazine was associated with the patient's amenorrhea," the study authors explained. A score of 6 was calculated, therefore indicating "a probable relationship between the development of amenorrhea and hydralazine therapy."
This case highlights a possible relationship between the administration of hydralazine and the development of amenorrhea. Although reversible, it is important for healthcare providers to be aware of this association and counsel patients accordingly.
For further reference log on to :
Yeboah KA, Allspaw A, Al-Makki A, Shepler BM. Hydralazine-Associated Amenorrhea in a Premenopausal Patient With Chronic Kidney Disease: A Case Report and Review of Literature. Clinical Therapeutics.doi.org/10.1016/j.clinthera.2018.07.022.