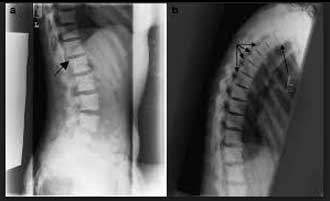 Dr.Naveen Kakumanu at Henry Ford Health System, Detroit, MI, and associates reported a case of Skeletal Fluorosis Due to Excessive Tea Drinking that appeared in NEJM.
Skeletal fluorosis is a chronic metabolic bone and joint disease caused by ingesting large amounts of fluoride either through water or rarely from foods of endemic areas. Excessive accumulation of fluoride in the bones may cause painful damage to bones and joints. It is a preventable crippling disease and unfortunately, no effective therapeutic agent is available which can cure fluorosis.
A 47-year-old woman presented to the hospital with a history of bone pain. The patient had reportedly habitually consumed a pitcher of tea made from 100 to 150 tea bags daily for the past 17 years. It was she estimated that her fluoride intake must have been around 20 mg per day. She complained that she had a history of pain in the lower back, arms, legs, and hips for the last 5-years. In addition to it because of brittleness, all her teeth had been extracted.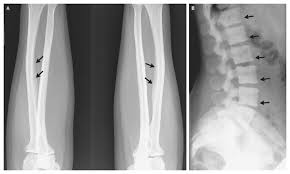 Image -Courtesy NEJM
Her X-Rays were done and radiography of the forearm revealed interosseous membrane calcifications, and radiography of the spine revealed a rugger-jersey appearance (striated pattern of increased density in the upper and lower zones of the vertebrae), suggesting skeletal fluorosis. The serum fluoride concentration was 0.43 mg per litre (23 μmol per litre; normal concentration, <0.10 mg per litre [5 μmol per litre]).
Skeletal fluorosis is endemic in areas with high concentrations of fluoride in the drinking water, but in the United States, brewed tea has one of the highest fluoride contents among beverages. The patient was counselled and she discontinued tea consumption, with improvement in her symptoms. The attending doctors were considering the option of intermittent use of teriparatide to facilitate the elimination of skeletal fluoride and to increase bone remodeling.
r more details click on the link: DOI: 10.1056/NEJMicm1200995