A case of Painless Loss of Vision after Vomiting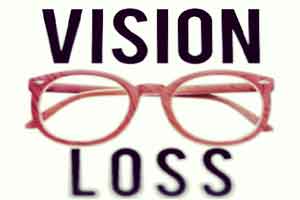 Dr. Grace S. Zhang and colleagues have reported a case of Painless Loss of Vision after Vomiting which has been published in NEJM case report .
A 24-year-old woman (gravida 3, para 2) who was 30 weeks' pregnant with twins was admitted for preterm labor. Six days earlier, she had vomited and noticed an acute onset of a large central scotoma in the right eye. The scotoma had begun as gray spots in the central field of vision and expanded during the subsequent two days to include red and yellow streaks. Her prenatal examinations were all normal.
She had no history of sickle cell disease or trait, diabetes, or coagulopathy. Her visual acuity was 20/200 in the right eye and 20/25 in the left eye. The examination of the anterior segment was normal. Ophthalmoscopy of the right eye revealed a detachment of the internal limiting membrane (arrows) with hemorrhaging visible within the detached internal limiting membrane (arrowheads).
One month later, her vision in the right eye decreased to counting fingers. Two months after the initial visit, during which time the patient had given birth to healthy twin boys, examination showed that her visual acuity had improved to 20/80 without any treatment. She was subsequently lost to follow-up.
Valsalva retinopathy is characterized by a painless, sudden loss of vision in a healthy patient with no ocular history, after activities such as vomiting, coughing, and weight lifting. The sudden rise in intrathoracic pressure leads to increased intraocular venous pressure, causing the rupture of perifoveal capillaries. The visual loss can be profound but the recovery is usually spontaneous.
For further reference log on to: DOI: 10.1056/NEJMicm040570
Source : With inputs NEJM