A case of Euglycemic diabetic ketoacidosis caused by dapagliflozin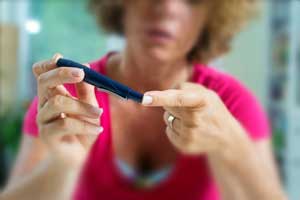 Dr.Chou, Yu-Mou and colleagues have reported a case of a case of Euglycemic diabetic ketoacidosis caused by dapagliflozin which has appeared in journal Medicine.
Euglycemic diabetic ketoacidosis (eDKA) is challenging to identify in the ED due to the absence of marked hyperglycemia, often leading to delayed diagnosis and treatment. eDKA has been recently found to be associated (SGLT2 inhibitors, one of the newest classes of antidiabetics, though there are very limited reports implicating dapagliflozin as the offending agent in ED patients.

A 61-year-old female with underlying type 2 DM presented to our ED with body weakness, dyspnea, nausea, vomiting, and mild abdominal pain for the past 2 days. These symptoms were preceded by poor oral intake for 1 week due to a severe toothache. The patient had no fever, chills, alcohol intake, nor the history of operation. She has had type 2 DM for the past 10 years, previously treated with a combination of metformin 1 g twice daily and glibenclamide 10 mg twice daily, with dapagliflozin 10 mg once daily being added to the regimen 2 weeks ago.

Vital signs at presentation were: temperature 36.1°C, pulse rate 127 beats/min, respiratory rate 28 breaths/min, blood pressure 153/89 mm Hg. She was ill-looking, noted to have Kussmaul breathing, and was moderately dehydrated with sunken eyes, dry oral mucosa, and poor skin turgor. Auscultation of the lungs revealed no significant findings. Arterial blood gases showed a picture of severe metabolic acidosis with an elevated anion gap (pH 6.986, CO2 20.9 mm Hg, HCO3 − 7.0 mEq/L, anion gap 20 mEq/L), though blood sugar was found to be mildly elevated (180.0 mg/dL).

Blood ketones were found to be elevated at 8.0 mmol/L, urine was positive for ketones, and serum lactate levels were normal (9.0 mg/dL). Renal function test revealed serum blood urea nitrogen of 25 mg/dL and serum creatinine of 0.8 mg/dL. She was promptly admitted to the intensive care unit (ICU) and treated for eDKA through intravenous rehydration therapy with insulin infusion. Serial blood gas analyses showed gradual resolution of her ketoacidosis with normalized anion gap and clearance of serum ketones.

The patient was discharged from the ICU on day 2 and the general ward on day 4 uneventfully, with permanent cessation of dapagliflozin administration.
For more details click on the link:
doi
: 10.1097/MD.0000000000011056
Source : With inputs from journal medicine