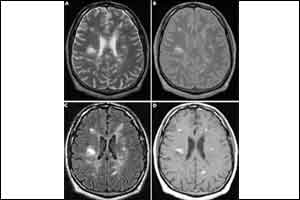 A case of Cryptococcus neoformans Meningoencephalitis has been reported by Raul Recio and colleagues fromHospital Universitario 12 de Octubre, Madrid, Spain that has appeared in NEJM.
There are two types of fungus that can cause cryptococcal meningitis (CM). They are called Cryptococcus neoformans (C. neoformans) and Cryptococcus gattii (C. gattii). This disease is rare in healthy people. CM is more common in people who have compromised immune systems, such as people who have AIDS.
Cryptococcus neoformans is an encapsulated yeast and an obligate aerobe that can live in both plants and animals. Its teleomorph is Filobasidiella neoformans, a filamentous fungus belonging to the class Tremellomycetes.
A 36-year-old man presented to the emergency department with a 2-week history of fever, headache, drowsiness, and photophobia. He was previously healthy and was sexually active with men. The physical examination was notable for a temperature of 38.3°C and neck stiffness. Computed tomography of the head was normal.
The opening pressure on lumbar puncture was 29 cm of water (reference range, <20 cm). The cerebrospinal fluid (CSF) cell count was 340 cells per microliter (reference range, 0 to 10), with 90% mononuclear cells, which were predominantly lymphocytes. The glucose level was 46 mg per deciliter (2.6 mmol per litre; reference range, 40 to 70 mg per deciliter [2.2 to 3.8 mmol per litre]), and the protein level was 0.80 g per litre (reference range, 0.15 to 0.45).
Gram's stain and India ink stain revealed abundant encapsulated, round yeasts, with some budding forms. The cryptococcal antigen titer was 1:128, and the CSF culture grew Cryptococcus neoformans. No other pathogen was detected. A test for the human immunodeficiency virus antibody was positive; the viral load was 300,000 copies per millilitre, and the CD4+ count was 7 cells per microliter (reference range, 500 to 1450).
Induction therapy with liposomal amphotericin B and flucytosine was started, and resolution of symptoms and negative results on CSF culture were noted after 2 weeks of treatment. Consolidation therapy with fluconazole was started, and antiretroviral therapy was later prescribed.
For more details click on the link: DOI: 10.1056/NEJMicm1801051