A case of Azithromycin-induced acute kidney injury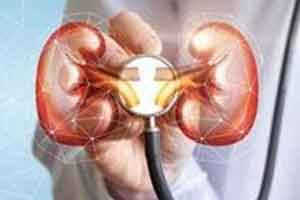 A case of Azithromycin-induced acute kidney injury has been reported by Dr Woodruff AE at School of Pharmacy and Pharmaceutical Sciences, State University of New York at Buffalo, New York and associates and has been published in the journal Pharmacotherapy.
Acute interstitial nephritis (AIN) is a form of acute kidney injury (AKI) characterized by a rapid deterioration of renal function, inflammatory infiltration of interstitial tissues, and renal oedema. Many etiologies of AIN have been recognized--including allergic/drug-induced, infectious, autoimmune/systemic, and idiopathic forms of the disease. The most common aetiology of AIN is drug-induced disease, which is thought to underlie 60-70% of cases. β -Lactam antibacterials, nonsteroidal anti-inflammatory drugs, and proton pump inhibitors are recognized as leading causes of AIN; however, many other drugs have been identified as causes.

The authors describe the case of a 59-year-old white male presented to the hospital with complaints of nausea, vomiting, malaise, and fever over the past 3 days, along with no urine output in the preceding 24 hours.

Two weeks earlier, he had completed a 5-day course of azithromycin 500 mg on day 1 followed by 250 mg/day on days 2-5 (total dose 1.5 g) for an upper respiratory tract infection. On admission, the patient's serum creatinine (S(cr)) concentration was 7.4 mg/dl (baseline = 1.3 mg/dl). He reported a similar episode of kidney failure 2 years earlier after taking azithromycin; however, at that time it was believed the AKI was likely due to benazepril use in the setting of acute infection, and a kidney biopsy was not performed. His S(cr) concentration peaked at 11.4 mg/dl, and three sessions of hemodialysis were required.

His kidney biopsy was performed that revealed Acute interstitial nephritis. He was administered low-dose prednisone 0.3 mg/kg (30 mg)/day, tapered over the next 3 months following which his renal function improved to near baseline prior to discharge; 6 months later, his Serum creatinine concentration was 1.4 mg/dl.

Despite lower than recommended dosing, this patient responded well to prednisone and did not experience long-term sequelae from renal injury. Use of the Naranjo Adverse Drug Reaction Probability Scale indicated a definite relationship (score of 10) between azithromycin exposure and the manifestation of AIN. This is the first report of azithromycin-induced acute interstitial nephritis with a near-complete resolution of renal injury in an adult.
Major takeaway:-


This case report illustrates the importance of rapid recognition of drug-induced renal injuries and discontinuation of the offending agent.


Select use of corticosteroids may improve both time to and extent of renal function recovery.


For Further reference log on to : DOI: 10.1002/phar.1660