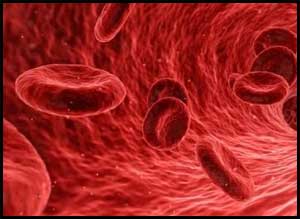 Dr Mor LT and colleagues have reported a case of Acquired Hemophilia induced by Levofloxacin that has appeared in Journal of Pharmacy Practice.
Levofloxacin is a common antibiotic used for acute bacterial sinusitis (ABS), acute bacterial exacerbations of chronic bronchitis (ABECB), nosocomial or community-acquired pneumonia (CAP), UTIs, acute pyelonephritis, chronic bacterial prostatitis, skin and skin structure infections.
According to the history  a 75-year-old female patient  developed bruising on her neck and lips after initiation of oral levofloxacin for the treatment of an upper respiratory tract infection. Discontinuation of the medication resolved the patient's symptoms initially,but spontaneous bruising recurred and progressed over several weeks, prompting the patient to seek medical attention for persistent bruising in her upper extremities.
On investigations ,her coagulation studies showed a fibrinogen of 424mg/dL (normal range: 150-400mg/dL), an undetectable factor VIII level (normal range: 55%-200%), and a factor VIII inhibitor titer of 30.4 BU (normal range: 0 U).
The patient was administered recombinant factor VIIA 90mcg/kg every 6 hours until her bleeding subsided. Her blood parameters began to normalize on day 18 of admission and she was started on a weekly regimen of rituximab 375mg/m2 administered intravenously for 4 weeks and subsequently discharged. It was noted that her total recuperation time was approximately 3 months.
She was subsequently found to have ST-segment elevation for which she received unfractionated heparin, ticagrelor, and aspirin prior to bare metal stent placement.
Hemophilia A is a rare disease associated with high morbidity and mortality. Case studies previously evaluating the association of levofloxacin with acquired hemophilia have shown causality. Initiating anticoagulation in patients with acquired hemophilia has long been a challenge to clinicians as evidence-based guidelines are lacking and bleeding risk may outweigh the benefit of anticoagulation. Furthermore, factor VIII deficiency does not provide additive protection against atherosclerotic plaque formation.Due to the complication of life-threatening bleeds, familiarity with the treatment course following coronary events will allow patients with acquired hemophilia to be adequately and safely anticoagulated.
For further reference log on to :
Mor LT, Holley K. A Case Report of Anticoagulation Management in Acquired Hemophilia Associated With Levofloxacin. Journal of Pharmacy Practice. 2018. https://doi.org/10.1177/0897190018799186