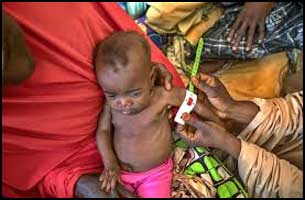 91% of children in India under the age group of 6 to 24 months do not receive proper nutrition. A shocking revelation to this effect was made by NITI Aayog advisor Alok Kumar at a UNICEF event where he informed that only 9 percent of children of this age group get proper nutrition. He also informed that as many as One-third of Children In India have a stunted Growth.
"Only nine percent of the children in the age group 6 to 24 months in our country receive adequate nutrition. Perhaps the main reason is lack of awareness around nutrition issues. This requires inducing behavioral change in a campaign mode to reach every household", he added.
Kumar was speaking at the launch event of "impact4factor" a platform where many private companies have come together in support of the Poshan Abhiyan put forward by Government of India to make the country free of Malnutrition.
Private companies like Tata Trusts, Sight, One and Life, CSRBOX, CII, and WeCan in collaboration with Unicef and Nasscom Foundation have launched the programme "Impact4Nutrition" which is seeking to eradicate malnutrition and stunting and positively impact the nutritional and health status of India.
The government of India and other organizations from across the world have made constant efforts to eradicate malnutrition from India. Despite that, the number of undernourished infants in India is still alarming.
"One-third of the children in India are growing up stunted and tackling malnutrition is a key challenge for India. The main reason is the lack of awareness about nutrition issues. This requires introducing behavioral changes in a campaign mode to reach every household," Kumar said while speaking at the event organized by the Unicef.
National Institution for Transforming India (NITI Aayog) has taken a big step by involving the private sector to address the demand side..
IMPAct4Nutrition will engage companies in three strategic areas, which businesses term as the ACE card and this includes assets/core business for nutrition, cash/CSR for nutrition as well as employee engagement for nutrition.

The private sector should take up experimental projects and come up with packages and solutions for nutritious food, he added. The platform will provide educational material, program information and will be businesses link to the larger movement around POSHAN Abhiyaan. It will coordinate with, support and help in working together for a healthy India.
"The private sector has not only the resources but also the convening power to improve nutrition awareness in the country. After all, the private sector employs the largest share of a country's workforce and through the programme, it can directly influence the nutritional status of its business ecosystem," Arjan De Waqt, OIC Deputy Representative at Unicef India, added.
The 'IMPAct4Nutrtion' platform provides an opportunity for the private sector to be part of a large initiative that will positively impact the nutritional and health status of India.