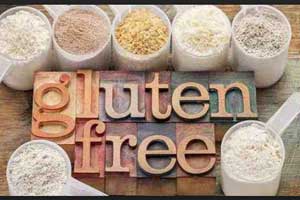 Gluten-free foods marketed for children are nutritionally not superior to regular targeted child food having similar levels of sugar and poor nutritional quality, according to a study published in the journal Pediatrics.
Charlene Elliott conducted a study to examine the nutritional quality of gluten-free (GF) products specifically marketed for children. He compared the nutritional quality of products with a GF claim with those without such a claim. A secondary analysis further compared the nutrient profile of child-targeted GF products to their product "equivalents."
The study found that:
Overall, child-targeted GF products had lower levels of sodium, total fat, and saturated fat but also had less protein and a similar percentage of calories from sugar compared with child-targeted products without a GF claim
Both GF products and "regular" products designed for children can be classified as having poor nutritional quality (88% vs 97%).
Both GF products and their equivalents had similarly high levels of sugar (79% vs 81%).
Read Also: Ultra-processed foods linked to cancer : BMJ
"The health halo often attributed to the GF label is not warranted, and parents who substitute GF products for their product equivalents (assuming GF products to be healthier) are mistaken", said Charlene ElliottThe findings of the study hold importance because patients with Celiac disease (CD) requires a strict dietary regimen that is free of gluten.CD is an inherited immune reaction that is triggered by gluten, a protein found in wheat, rye, barley, and other grains.
The author concluded that Gluten-free supermarket foods that are targeted at children are not nutritionally superior to regular child-targeted foods and may be of greater potential concern because of their sugar content.
Consuming a nutritionally adequate GF diet has been deemed a major challenge for children.T he results have implications for children both with and without a gluten intolerance. Children with CD and gluten sensitivity may have difficulty getting adequate nutrition from the packaged foods available in the marketplace.
More importantly, this research reveals that 88% of the packaged GF foods aimed at children can be classified as unhealthy because of their high levels of sugar, sodium, and/or fat, which means that the options for purchasing healthy packaged foods are limited.