85% women at high risk of breast cancer avoid preventive tamoxifen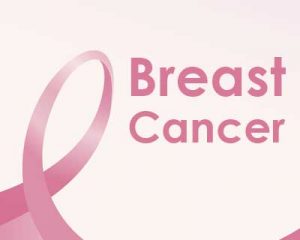 In a multicentre study investigating uptake of tamoxifen, only one in seven women at increased risk of breast cancer initiated preventive therapy, according to a study done in UK.This implies that almost 85% women at high risk of breast cancer avoid preventive tamoxifen.
Breast cancer is the most common female cancer in the UK , and incidence is projected to rise over the next 20 years.Tamoxifen is most commonly given to women who have been treated for breast cancer to lower the risk of it recurring.
The drug was approved by the National Institute for Health and Care Excellence (NICE) for National Health Service funding in England as a preventive measure in 2013
A survey led by Dr Samuel Smith included 732 women aged ≥18 with no known contraindications for tamoxifen use was conducted from January 2014 to November 2016. Women were excluded if they were unable to consent, read English or had a previous diagnosis of breast cancer. Uptake of tamoxifen was assessed in the 3-month follow-up questionnaire.
The study found that for some women, having children had a major influence on their consideration of taking tamoxifen. Though being aware of the possible side effects of tamoxifen, consideration of their children weighed stronger and consequently they were more willing to consider taking tamoxifen.
A culture of distrust of medications within the family resulted in more negative attitudes and beliefs towards tamoxifen uptake.
Some women felt cancer was inevitable for them due to multiple family members developing and dying from cancer. They believed they had little control over their breast cancer risk. This negatively influenced consideration of intake of tamoxifen.
Dr Samuel Smith, study author from the University of Leeds, said: "While it's reassuring a woman's background doesn't seem to be a barrier to taking tamoxifen, only one in seven of those at increased risk of breast cancer are taking up the option. Therefore it's important doctors can discuss women's concerns and provide information to help them while they are considering their options.
"Further research is needed to understand if all women eligible to take tamoxifen for prevention are getting the help and support they need.
This study had limitations. As with most observational studies there is a risk of selection bias in response and retention rates. Confidence intervals were wide for the association between having children and tamoxifen.
The study concluded that uptake of tamoxifen in women at increased risk of breast cancer is low in routine clinical practice. There were no socio-demographic differences in uptake, which is encouraging for the future adoption of other preventive therapy strategies.
The study was published in the journal
Breast Cancer Research and Treatment
For more reference log on to:
http://dx.doi.org/10.1007/s10549-018-4775-
Source : With inputs from the journal Breast Cancer Research and Treatment