Maharashtra : 6.24 kg kidney removed, doctors say it's world's largest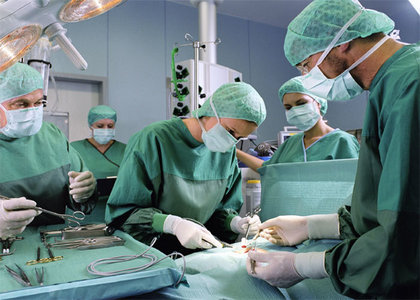 Kolhapur: At Wanless (Mission) Hospital in Miraj, Sangli district, a team of Surgeons led by Dr Niket Shah operated upon a 50-year-old man suffering from Autosomal Dominant Polycystic Kidney Disease (ADPKD) and removed his kidney, which together with the fluid extracted from it, weighed a whooping 6.24 kg.
When fully developed, the kidneys are roughly the size of a fist and on average, a kidney weighs approximately 150 to 160 grams and, together, both kidneys weigh about 0.5 percent of total body weight.
Dr Niket Shah, said, "Usually the Autosomal Dominant Polycystic Kidney Disease is diagnosed in adults after the age of 30. Here too, the patient was in his 30s when the disease was noticed. He has been on dialysis since the last two months."
Autosomal dominant polycystic kidney disease (ADPKD) is an inherited condition that causes small, fluid-filled sacs called cysts to develop in the kidneys.Although children affected by ADPKD are born with the condition, it rarely causes any noticeable problems until the cysts grow large enough to affect the kidneys' functions.
In most cases, this doesn't occur until a person is between 30 and 60 years of age. Less commonly, children or older people may have noticeable symptoms as a result of ADPKD.
When ADPKD reaches this stage, it can cause a wide range of problems, including:


abdominal (tummy) pain


high blood pressure (hypertension)


blood in the urine (haematuria) – which may not always be noticeable to the naked eye


potentially serious upper urinary tract infections (UTIs)


kidney stones


Kidney functions gradually deteriorate until so much is lost that kidney failure occurs.
"While this patient's kidney was increasing gradually over the years, it started growing rapidly since the last one month and had occupied 70% of his stomach. The patient had difficulty in eating, walking and other movements," Shah said.
Shah said that usually, patients with the disease require a kidney transplant. "The patient's other kidney also has a similar problem but its size is not such that requires immediate attention," he added. The doctors claimed that this is the largest kidney ever removed and added they will apply to the Guinness Book of World Records for an entry.
To Read the full article click on the TOI link
Source : with inputs