5 Practices to be avoided while treating Epilepsy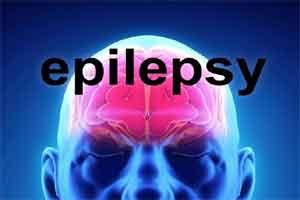 Epilepsy affects all age groups and is one of the most common and most disabling neurological disorders. It is a group of neurological disorders of varying aetiology, characterized by recurrent brain dysfunction that result from sudden excessive and disordered neuronal discharge It can substantially impair quality of life owing to seizures, comorbid mood and psychiatric disorders, cognitive deficits and adverse effects of medications.
Although many patients have seizure control using a single medication, others require multiple medications, resective surgery, neuromodulation devices or dietary therapies. one-third of patients will continue to have uncontrolled seizures which may turn fatal owing to direct effects on autonomic and arousal functions or owing to indirect effects such as drowning and other accidents.
The American Epilepsy Society has released a list of five treatments and practices that may be unnecessary, through the Choosing Wisely campaign. Among them:


Antiepileptic drug levels should not be routinely tested in patients with epilepsy whose seizures are well controlled.


Valproate should be avoided in women of reproductive age because of the risk for major malformations. Women taking valproate should be counseled before conception about the risk from first-trimester exposure.


Electroencephalogram shouldn't be routinely ordered during initial work-up for syncope in patients with epilepsy.


Clinicians shouldn't prescribe long-term antiepileptic treatment after alcohol and other withdrawal seizures.





Brain imaging shouldn't be routinely done following acute seizure in patients with established epilepsy.





Source : Press Release