5 Practices a Family Physician should avoid-New Recommendations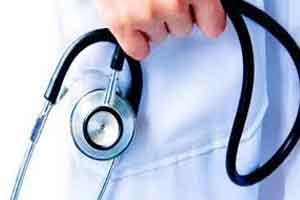 American Academy of Family Physicians has released five new practices clinicians should question and avoid. This is as part of the Choosing Wisely campaign through which the organization guides Family Physician from time to time.
The New recommendations are-


Pelvic exams shouldn't be performed on asymptomatic women who aren't pregnant, other than for guideline-recommended cervical cancer screening.


Screening pelvic examinations, except for the purpose of performing cervical cancer screening at recommended intervals, have not led to the reduction in mortality or morbidity, and expose asymptomatic women to unnecessary invasive testing. Noninvasive options to screen for sexually transmitted infections are now available as alternatives to endocervical cultures. Screening pelvic examinations also add unnecessary costs to the healthcare system, included expenses from evaluations of false-positive findings. These pelvic exams can even lead to unnecessary surgery.


Self-monitoring of blood glucose should not be regularly recommended for patients with type 2 diabetes who aren't taking insulin or other drugs associated with hypoglycemia.


Self-monitoring of blood glucose (SMBG) is an integral part of patient self-management in maintaining safe and target-driven glucose control in type 1 diabetes mellitus. However, daily finger glucose testing has no benefit in patients with type 2 diabetes mellitus who are not on insulin or medications associated with hypoglycemia, and small, but significant, patient harms are associated with daily glucose testing. SMBG should be reserved for patients during the titration of their medication doses or during periods of changes in patients' diet and exercise routines.


Screening asymptomatic adults, including pregnant women, for genital herpes simplex virus infection, isn't recommended. The positive predictive value of the test is estimated to be around 50% in the U.S.




Serologic testing for HSV infection has low specificity and a high false-positive rate, and no confirmatory test is currently available. The serologic tests cannot determine the site of infection. Given the prevalence of the infection in the United States, a positive predictive value of the test is estimated at about 50%. A positive test can cause considerable anxiety and disruption of personal relationships.




Asymptomatic adolescent and adult males shouldn't be screened for testicular cancer, given the low incidence rate and the high rate of cure.


There is no benefit to screening for testicular cancer due to the low incidence of disease and high cure rates of treatment, even in patients who have advanced disease. There are potential harms associated with screening, which include false-positive results, anxiety, and harms from diagnostic tests or procedures.


Clinicians shouldn't transfuse more than the minimum number of units of red blood cells to ease symptoms of anemia or return patients to safe hemoglobin levels, 7–8 g/dL for stable patients.


Unnecessary transfusion exposes patients to potential adverse effects without any likelihood of benefit and generates additional costs. Transfusion decisions should be influenced by a person's symptoms and hemoglobin concentration.
For Further reference log on to :
http://www.choosingwisely.org/societies/american-academy-of-family-physicians/
Source : American Academy of Family Physicians